NEWS
Hayden Panettiere Booted From Club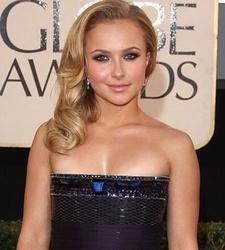 It might be time for Hayden Panettiere to look into a fake ID – the 19-year-old Heroes star was spitting mad at getting kicked out of a 21+ club in Suffern, N.Y. last month while she was watching the John Turco Band.
TMZ reports that bouncers noticed the pint-sized actress in the crowd and thought she looked young, so they checked her ID and then showed her the door.
Instead of accepting her ejection, Hayden was mad enough to call the cops to get her license back. The police obliged by getting her ID back from the club and delivering it to its rightful owner.
Article continues below advertisement
Hold off on the D.A.R.E. lecture, for now – although Hayden was hanging out at a venue beyond her years, she reportedly was just there for the music and not the booze.