NEWS
Hayden Panettiere Shares Heroes News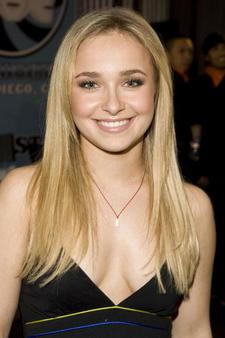 While most series are preparing for a long-awaited return to television in the upcoming weeks, Heroes is not one of them.
The serialized drama, whose last new episode aired in December, will be on hiatus until the fall season, but that doesn't mean episodes aren't already in the works.
"We go back to filming in April," Hayden Panettiere reveals to Extra.
However, the 18-year-old starlet won't be on set just yet. Hayden will be locked up filming her new flick, I Love You, Beth Cooper, during that time. But have no fear, Heroes fans, your favorite cheerleader will be back.
MORE ON:
Hayden Panettiere
Article continues below advertisement
"I'm filming in Vancouver so I'll be joining them in May," she says.
During the three-month long writers' strike, Hayden kept busy with another career track of hers. Joining the ranks of Scarlett Johansson and Lindsay Lohan, Hayden spent her break recording her upcoming album.
"The thing about the album that I wanted the most was making sure that every song didn't sound the same," she says.
For more on Hayden, tune in to Extra tonight!