NEWS
HBO to Make SATC: The Sequel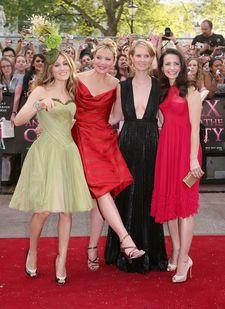 Hold on to your cosmos, Sex and the City fans! A sequel is coming to a theater near you!
HBO announced on Thursday that it is indeed interested in making a followup to the widely successful SATC movie that captivated audiences this spring.
"There is enormous interest by Warner Brothers Newline to do another Sex and the City, and I think, in fact, they're trying with our help to put that together now," said Michael Lombardo, head of HBO programming on the west coast on Thursday. "When that happens, how long it will be, I can't say. I think everybody associated with that project was really heartened by, the enthusiasm from the fans of the show."
MORE ON:
Sarah Jessica Parker
Article continues below advertisement
Lombardo also revealed that Sarah Jessica Parker will be executive producing a new show for HBO, but wouldn't reveal any other details.
We knew it was too soon to hang up our Manolos!