NEWS
Head Designer John Galliano Suspended From Christian Dior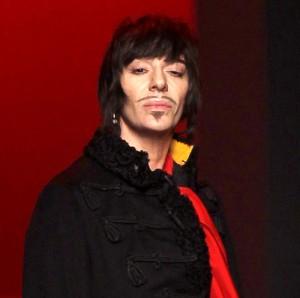 It's a sad day for the fashion community. Christian Dior has suspended John Galliano, the chief designer of the fashion house since 1996, he was arrested for an alleged assault and spewing anti-Semitic slurs while at a cafe in Paris last night.
"Dior affirms with the utmost conviction its policy of zero tolerance towards any antisemitic or racist words or behavior," Dior chief executive Sidney Toledano said in a statement, via New York Times. "Pending the results of the inquiry, Christian Dior has suspended John Galliano from his responsibilities."
Article continues below advertisement
OK! GALLEY: AMY ADAMS, NATALIE PORTMAN & LIV TYLER LOOK DELIGHTFUL IN DIOR
As of now, there is no word whether or not the British Designer will finish working on Dior's fall-winter 2011-2012 ready-to-wear collection for its show on March 4.
Also during Paris Fashion Week, he is scheduled to present his signature fashion label on March 6.
According the the French media reports, Galliano, 50, was arrested Thursday in the Marais district of Paris after he allegedly verbally attacked a woman sitting on the terrace of La Perle café.
The women filed a complaint with the police, claiming the designer also made anti-Semitic comments.
Galliano's lawyer Stéphane Zerbib told WWD the designer "expressly denies" all the accusations.
"They said bad things against him. He said bad things against them. And that's all," Zerbib said. "Afterwards, the police came and the story's closed, and that's all…. He never used against anyone anti-Semitic words or racist words, as it is not his way."