NEWS
Healthy Eats: Try Einstein Bros.® Bagels Tuscan Chicken Thintastic Sandwich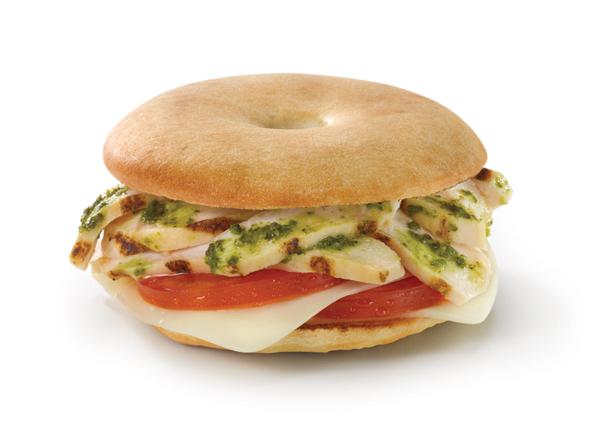 On January 2 Einstein Bros. Bagels and Noah's Bagels will be rolling out a new Smart Choice menu chock full of tasty, but slimmed down, breakfast and lunch fare. In anticipation of the big day, they share the recipe for their Tuscan Chicken Thintastic Sandwich so you can whip it up at home when you need to refuel in a healthy way.
OK! News: 'Tis the Season For a Superfood Treat
Einstein Bros.® Bagels Tuscan Chicken Thintastic Sandwich
Article continues below advertisement
· Einstein Bros.® Bagels Plain Thintastic Bagel™ Toasted
· ½ oz Pesto
· 2 oz Grilled Chicken Breast Sliced
· 2 Slices Fresh Mozerella Cheese
· 2 Slices Tomatoes
· ¼ oz Balsamic Dressing
Layer the ingredients as you like between two halves of a toasted, plain Thintastic Bagel and you've got good-for-you grub that will keep your new years resolution in check.