NEWS
Heath Ledger Autopsy Inconclusive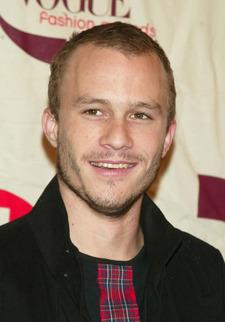 A medical examiner for New York City has said that Wednesday's autopsy into Heath Ledger's death is inconclusive.
New York City Medical Examiner spokeswoman Ellen Borakove said, "We have to do further testing including toxicology and tissue testing. Neither cause of death or manner of death has been concluded. We expect additional results in 10 days to two weeks."
Although it has been confirmed that Heath had pneumonia at the time of his death and prescription pills were found in his apartment yesterday afternoon, there is still no reason for Heath's untimely death.
Article continues below advertisement
NYPD Commissioner Ray Kelly released the information at a Manhattan news conference, but did not elaborate on whether police think the bill — discovered on the floor near Ledger's bed — may have been used to snort drugs.
The prescription sleeping pills and anti-anxiety pills were found in bottles in Ledger's bedroom and bathroom, and police said the death was caused by a possible drug overdose and appeared to be accidental.