NEWS
Heath Ledger Remembered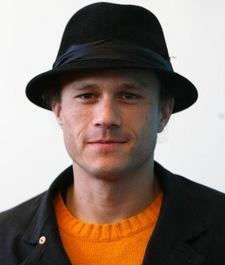 Four days after the tragic and sudden death of Oscar-nominated actor Heath Ledger, the star was remembered at a black tie gala for G'Day USA: Australia Week at Manhattan's Waldorf-Astoria Hotel.
Hundreds were gathered as John Olsen, consul-general in New York for Australia, read a message to the crowd, which included Jessica Alba and Nip/Tuck star Julian McMahon, from Heath's father, Kim Ledger.
"Heath is, and always will be, an Australian. He adored his home," read the statement, which had the audience teary-eyed. "His last two weeks with us over Christmas in Perth were just bliss. Heath did not become an actor for the fame or fortune. He loved his craft and he loved helping his friends. He loved chess and skateboarding too. My image of Heath in New York is him with his skateboard, a canvas bag and his beanie. That was Heath to me."
Article continues below advertisement
On Friday, Kim had flown from Australia to New York to escort the body of his late son, who passed away on Jan. 22, from causes still yet to be determined, back to Australia. It is being reported out of Heath's home country that he will be laid to rest in his hometown of Perth, Australia, early this week.