NEWS
Heath Remembered at Dark Knight Premiere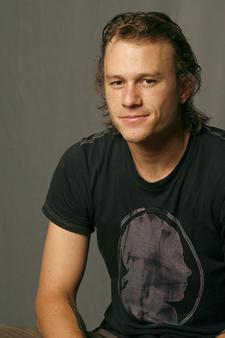 Monday night's premiere of The Dark Knight wasn't just a celebration of the Batman Begins sequel, but a tribute to late star Heath Ledger as well.
As planned, the Ledger clan journeyed all the way from Australia to attend the event while Heath's co-stars wasted no time remembering their friend and colleague.
"He was fantastic. He did a fantastic job," Batman himself, Christian Bale, tells OK!. "Personally I enjoy anybody who immerses themselves to such an incredible degree. I enjoy that too. I recognize how ridiculous it is, and I find it incredibly funny. To be honest, the more serious people get with any role, the more humor I find in it. I find that with Heath."
Article continues below advertisement
Already drawing rave reviews for his maniacal portrayal of The Joker, Heath surprised even his co-stars with his dedication to the craft and role. He was completely different in and out of character, Michael Caine tells OK!.
"We're just talking about this, something or another, and the director said 'OK we're ready,' and Heath goes into the elevator and he has to come out of the elevator and into a party and take over," Michael recalls one of his first scenes with Heath. "Out came this guy, The Joker, and I stood there absolutely stunned. I didn't have any dialogue or I would've forgotten it. He went straight past me and over to Batman. I just sat there flabbergasted. Right through it we just talked, and he would do it over and over again – just come out with this energy."
Out of character, the actor, who died on Jan. 22 from a prescription drug overdose, was a "very quiet man, and very, very nice," Michael says.
"We were all over the world when we heard of his death," he says. "I heard it on the news in England, in my house in the country. We were just astonished. Such a waste. But I bet he gets an Oscar."