NEWS
Heath's Dad: Matilda to Inherit Millions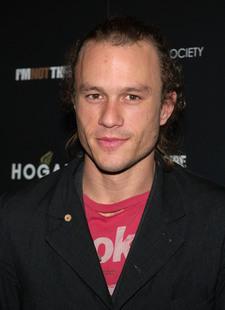 Though Heath Ledger's daughter Matilda may be too young to remember the times she spent with her father, who passed away in January at the age of 28, the late actor's family has seen to it that she will be taken care of financially.
In the months following his death, there had been rumors of trouble surrounding Heath's estate, estimated at more than $16 million. The biggest issue — that his most recent will had been drawn up more than two years before his daughter was even born, meaning that it was up to his family to decide how much, if any, of the money Matilda would receive.
Article continues below advertisement
However, all that gossip was put to bed on Monday when Heath's father, Kim Ledger, confirmed to the Australian press that not only would Matilda be included in the inheritance, she would actually receive all of her father's money.
"There is no claim,'' Mr Ledger explained. "Our family has gifted everything to Matilda.''
Executors of the will would not reveal the full extent of Heath's estate, which reportedly includes homes in New York and California, as well as future earnings for the actor's roles in films like Brokeback Mountain and this summer's mega-hit The Dark Knight.
In August, it was announced that three actors — Johnny Depp, Jude Law and Colin Farrell — who collectively took over Heath's unfinished role in the upcoming film The Imaginarium of Dr. Parnassus, would be giving the money they were paid for the movie to Matilda.
"The three actors were totally heroic coming in," said the film's director, Terry Gilliam. "This doesn't happen very often, where there is a tragedy and very famous and successful actors come in and say 'OK we'll do whatever it takes to help.' To be part of that is wonderful."