NEWS
Heidi Montag Tweets at Frenemy Lauren Conrad About 'Sucky' Spencer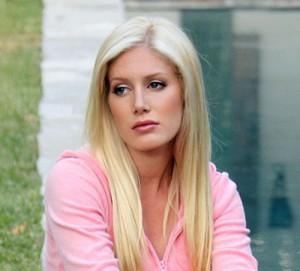 Heidi Montag has a lot going on right now — a pending divorce with Spencer Pratt (to be finalized on Valentine's Day), an alleged sex tape and coping with the tragic death of her beloved plastic surgeon, Frank Ryan, who was the one responsible for her transformation. So what a better time now to reach out to long lost friends like Lauren Conrad? Heidi has reached out to Lauren in the form of a Tweet.
Article continues below advertisement
One of the most famous cat fights ever caught on tape on The Hills may have been between former best friends Heidi and Lauren, when LC famously called Spencer a sucky person.
Now, after a only a year of marriage to the reality star, Heidi agrees with her, Tweeting the following message at Lauren yesterday.
Lauren has not Tweeted back at Heidi, but maybe the two will reconcile their friendship?
Heidi has been Tweeting up a storm lately about her disgust for Spencer, however; the two were allegedly spotted canoodling in Costa Rica, according to TMZ.
Will the publicity stunt ever end?
Catch the ups and downs of Heidi and Lauren's friendship in this recap video, via MTV news.