NEWS
Helen Mirren on Natasha Richardson's Passing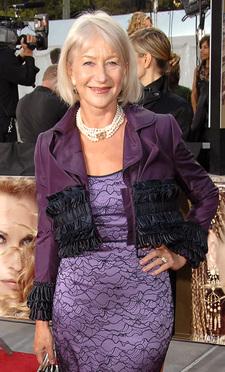 As friends, family and fans around the world mourn the untimely death of Natasha Richardson, her friend, and In The Comfort of Strangers co-star, Helen Mirren expresses her grief.
"Natasha was a great actress, a fantastic mother, a loving wife and a whirlwind of energy, with an infectious love of life expressed firstly by her wonderful deep laugh," she says in a statement. "Anyone who knew her will be in mourning today. I hope that Liam and her sons are helped in their pain by the great love and sympathy that is coming to them from people all over the world."
Article continues below advertisement
Stars from all walks of life have been very vocal in offering their condolences to the actress' family, which includes mother and acting legend Vanessa Redgrave, husband and actor Liam Neeson, sister and actress Joely Richardson, and her two children, Micheal and Daniel.