NEWS
Helio Castroneves Acquitted of Tax Evasion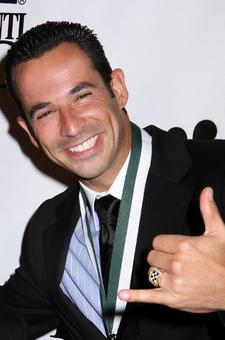 Brazilian race car driver and former Dancing with the Stars contestant Helio Castroneves has been acquitted on six counts of tax evasion charges. A federal jury did hang on one count of conspiracy. Heli0's sister and business manager, Katiucia Castroneves, 35, was also acquitted but a jury was hung on a conspiracy charge as well.
The IndyCar driver was accused of evading more than $2.3 million in US income taxes. The jury deliberated six days after a six-week trial.
Article continues below advertisement
In his native Portuguese, Helio said he was extremely relieved. "I just want to thank God, and my fans, and all of the people who prayed for me," he said outside the courtroom.
"It has been a very difficult place to be in," he added, saying that his faith had seen him through. The DWTS alum faced more than six years in prison if convicted of conspiracy and tax evasion between 1999 and 2004. Castroneves is a two-time Indy 500 winner.