NEWS
Henry Cavill Revealed as Lead Role in 'Superman'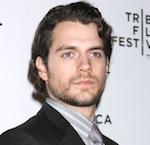 The lead role for the upcoming Superman movie has finally been filled as Warner Brother's revealed it's superhero star's identity this weekend.
Henry Cavill is set to play the part of Clark Kent in the flick, according to a press release from Warner Brother's via the Huffingon Post.
The british actor, who just finished working on the Immortals, will be directed by Zack Snyder and Chirstopher Nolan.
Article continues below advertisement
"In the pantheon of superheroes, Superman is the most recognized and revered character of all time, and I am honored to be a part of his return to the big screen. I also join Warner Bros., Legendary and the producers in saying how excited we are about the casting of Henry. He is the perfect choice to don the cape and S shield," Zack remarked of the coveted role in the press release on Saturday.
The Superman movie is slated to be released in December of 2012.