NEWS
HGTV's David Bromstad Shares How to Change Up Your Home on the Cheap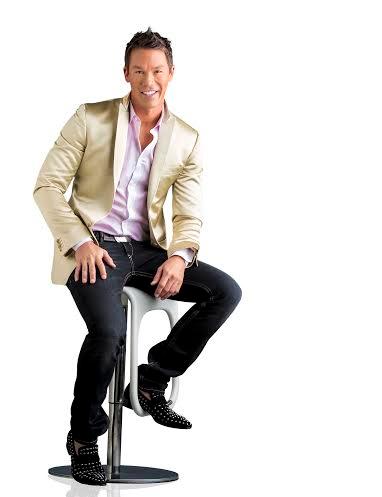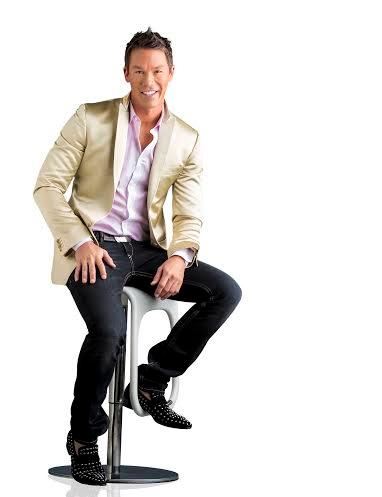 Master of color and all things design, HGTV's David Bromstad teams up with Coffee-mate to redesign the bottles of the brand's two most iconic flavors—French Vanilla and Hazelnut. Available exclusively at Target, the fabulous designs will add a little color splash to the inside of your fridge. To celebrate the artsy collaboration, they've launched the Get Inspired With Coffee-mate Sweepstakes through which fans can win mazing grand prizes like a painted canvas signed by David, a signed $500 Target gift card or Coffee-mate creamer for a year, among other weekly prizes.
Article continues below advertisement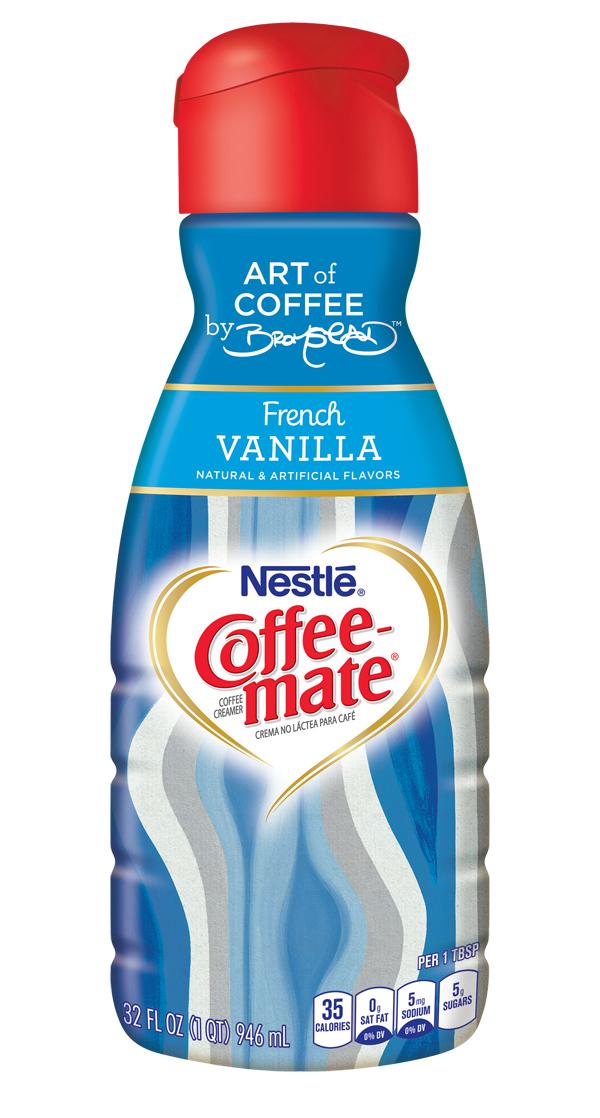 David chats with OK! about his own love of Coffee-mate and why we may need to sit him down for a throw pillow intervention.
OK!: Let's talk about your designs for Coffee-mate. What inspired you?
David Bromstad: The designs are really inspired by Coffee-mate—their whole aesthetic. It's all about a union between coffee and Coffee-mate. Without coffee, Coffee-mate can't exist and vice versa. It's really about togetherness and the union between them but it's also about sharing cups of coffee with your family or friends or loved ones or by yourself and just really enjoying that first sip of the day—sitting down, relaxing and enjoying it.
OK!: Whenever you feel like you're stuck in a creative rut, what do you do to break out of that?
DB: I can't be stuck in a creative rut because I'm always creating! What I lean on is I draw inspiration from my client and in this instance it's Coffee-mate. But, also, I'm a huge Pinterest follower. I'll go on there because it's all amazing pictures and you can search for whatever you want. There are so many inspiring pictures on there that have been hand-picked by someone who has great taste already. It sucks you in for days and I love it.
Article continues below advertisement
OK! News: You Need This Cooler For Your Next Picnic
OK!: What trends are you seeing in color coming up for fall that you're excited about?
DB: Fall colors are inspired by nature and what's happening. Everything is getting very deep and saturated and jewel tones. I love Radiant Orchid, it transcends fall, spring, winter and summer. I've seen the typical fall colors but a little more on the brighter side. For me, I love a bright color in the fall. We're surrounded by things that are dying—they're beautiful, but things that are on their way out. I think it's always nice to have this uplifting, bright, bold color that's vibrant to play off those beautiful colors that are happening in nature.
OK!: How can someone change up their living space each season without spending a fortune?
DB: That's super easy. All you need is a few hundred bucks, make your way over to Target, buy some pillows, some matching accessories and some art. Sprinkle those around your room and you're already going to have a pulled together room. You can do that from season to season or month to month. It's not going to cost you a bunch. I'm obsessed with pillows. I probably have about 200 pillows and I'm not even joking. I have so many in storage. I probably have 50 on my couch alone—I have a giant couch. But it's just fun to mix and match. A pillow is something you can have for a long time and get a lot of use out of it. I'm not one of those people that doesn't let my guests or partner or dog sit and lay on it. They get used and abused.
Article continues below advertisement
OK! News: This Is the Only Barbecue Sauce Recipe You'll Ever Need
OK!: How often would you suggest someone switch up their space?
DB: I used to change things up every two or three months, probably almost every season. I'd move furniture around. I'd move art around. I would move things from room to room to really make it feel like you're in a brand new space. Just have fun with it. Try something new, something different. Changing the colors I think is great to do seasonally. Obviously you can do the holidays but then after the holidays are over you can do something very wintery. Spring comes along and you can do the typical spring colors and summer, of course, is a whole different look. So I would say four to six times a year. That's what I would do. But I have a partner who's a Taurus and he doesn't like one thing moved around ever. It's just not worth the fight. I'll give that to him, but he can't stop my pillow buying.
What do you do to spruce up your space? Tell us in the comments or tweet @OKMagazine.