NEWS
HGTV's Vern Yip Offers Smart, Affordable Ways to Be Your Own Interior Decorator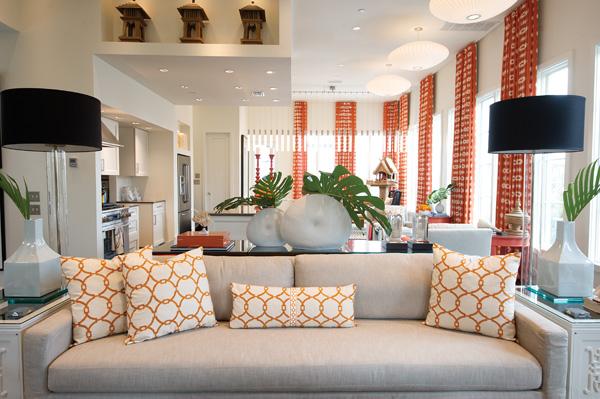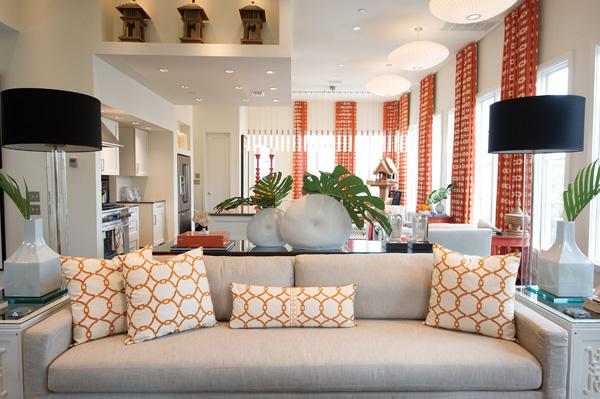 After watching HGTV's special Live in Vern's House which offered viewers a glimpse into veteran designer Vern Yip's dream beach home, I really wanted to take the show title literally and actually move into the Rosemary Beach, Florida abode. Since that would be totally creepy (and involve trespassing which is obviously a legal no-no), I chatted the TV host up about his top decorating tips for budget-minded folks.
Article continues below advertisement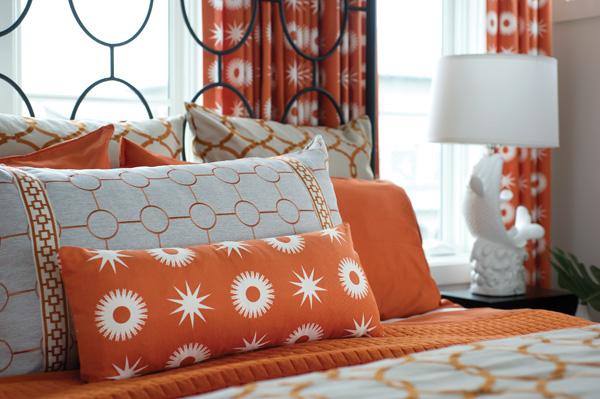 Fill your home with things you love.
"Often times when people are nervous about putting their home together they automatically resort to thinking, 'What's in right now? What's trendy?,'" says Vern. "I think for folks who are starting out the first thing is you want to make sure that you're surrounding yourself with things you genuinely like, regardless of whether or not they're on trend or of the moment. The most important thing is when you come home, your home is a real reflection of you and your journey and what you're about."
OK! News: The Property Brothers Reveal What You Need For a Truly Smart Home
Not everything has to match.
"People resort to buying the sofa that comes with the loveseat that comes with the chair because they know it all goes together because someone told them it all goes together," he explains. "These days in design it's really not about things being exact matches, it's about bringing an eclectic look that really reflects how multi-dimensional you are. Create folders, create a pin board, use Pinterest, whatever method works for you to begin pulling together all of the things that put a smile on your face in one place. It doesn't have to be some paint or fabric or a piece of furniture. It could be a plate of lasagna or a picture of Tuscany or wherever but what you'll start to notice are certain threads of continuity that really kind of talk about who you are as a person and what is meaningful for you."
Article continues below advertisement
Create a space plan.
"It doesn't sound like the sexiest thing to do because people want to go out and start purchasing, but create a space plan where you can figure out how big the sofa is that you need for your living room. Do you need a 7-footer or can you fit an 8-footer? Maybe you can only fit a 6-footer. Do you need around coffee table, a square one, an oval one? When you start creating a space plan it gives you direction. It's giving you basic information like, you know you need to buy a square coffee table, so even though you see a rectangular one that you totally love and it's on sale, even though it might be a great buy it's not a great buy if it's not right for your space."
OK! News: Million Dollar Listing Miami's Samantha DeBianchi Explains Why Sleep is For Suckers
Design within your means.
"Create a budget and make sure you stay well within it," says Vern. "Do things over time. You don't have to do everything right away. You can acquire things over time. Acquire things of quality so that you can complete the picture with things that will last and will endure and that you will love for a long period of time. Pick things up when you go on journeys. It doesn't have to be that exotic vacation to Bali or that trip to Paris. It could be you're visiting your grandparents. Take that opportunity to search for something cool and unique at a flea market or vintage store or garage sale."
Article continues below advertisement
Color can fill empty space.
"If you're at the very beginning of your journey and you don't have a lot to work with at this point, my advice is not to fill your house with junk," he advises. "Don't fill it with stuff that's just temporary placeholders. There's always an inverse relationship between the amount of stuff you have and how saturated the colors on your walls should be. If you don't have a lot of things, go for a wall color that's a little bit bolder, a little more saturated. A bolder wall color is going to fill the void of artwork and emptiness in your room. A gallon of orange costs the same as a gallon of grey. Really understanding that rule can help you temporarily fill that void until you have the opportunity to buy all of the pieces that are really on your wish list."