NEWS
Hilary Duff on Having Kids With Mike Comrie: "We're Excited to Do That, But I'm Still Young"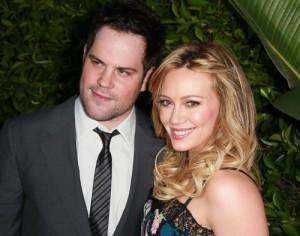 Hilary Duff and Mike Comrie's first wedding anniversary is on Aug. 14 and the actress still considers herself a newlywed! Hilary, 23, gushed about her pro hockey playing hubby Mike, 30, and talked about the next step — a baby!
Hilary told Access Hollywood's Billy Bush, via Celebuzz, that she and Mike are enjoying married life a lot, but still have to balance their long-distance relationship at times.
Article continues below advertisement
"We started off in a long distance relationship. You make it work," she said, as she flashed her 14-karat rock. "We're used to being busy…. We prefer to be together, but this is how we have to do it."
Is starting a family the next step?
"We talk about it. Yes, we're excited to do that, but I think I want to work a little more. I'm tossing around the idea of making another record," she shared. "We want it, and we're excited for it but think it can wait a while longer… He is supportive of me. We both are excited to do that, but he knows I'm still young."