NEWS
Hilary Duff Talks New Baby and New Music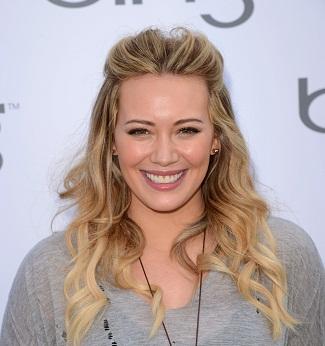 After you have a baby, it's difficult to find time for, well, anything else, but Hilary Duff knows it's important to try!
"We go out like once a week together and try and do something fun," Hilary told E! News of herself and hubby Mike Comrie. "We either go to dinner... we're going to go bowling next week. It's weird scheduling so much because we used to do things on a whim and now we have to schedule. But it's good. It's really important for your relationship."
Article continues below advertisement
OK! NEWS: RED CARPET CONFIDENTIAL: HILARY DUFF GIVES NEW MOM ADVICE TO JESSICA SIMPSON
We agree, and we're glad Hilary seems to have the same attitude toward being a working mom — she's heading back into the studio!
"I'm young. I still want to work and I feel like I have a lot to do," Hilary dished. "I'm getting kind of nervous. Next week I have all these meetings set with different producers and writers. I'm excited to start that process and I'm so nervous."
OK! HILARY DUFF AND MIKE COMRIE ENJOY A NIGHT OFF FROM BABY DUTY
Believe it or not, it's been almost 10 years since Hilary's studio debut, Metamorphosis. Anyone remember "So Yesterday" or "Come Clean," the Laguna Beach theme song? Sigh. We do, and we love the idea of new Hilary music! (Her last album, Dignity, came out in 2007, so it's definitely time!)
The music will probably have a different feel given the new perspective motherhood has given her.
"There's really no words to describe it," Hilary said. "It's the most incredible thing every day. It softens you so much. I feel like a big mushy ball."