NEWS
The Hoff is Out of the Hospital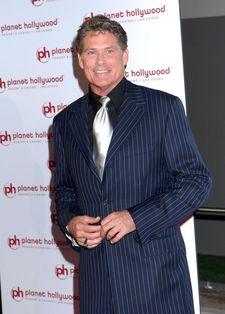 After spending a few days in the hospital to treat an open wound above his eye, David Hasslehoff is out of the hospital, and looking good as new!
The Baywatch king was reportedly spotted on Wednesday wearing a bandage over his left eye and happily chatting away on his cell phone.
The Hoff into UCLA Medical Center last weekend after the wound above his eye began bleeding. He originally had something removed from the area, but somehow the cut came unstitched on Saturday.
Article continues below advertisement
Reports that Hasslehoff checked into UCLA for rehab were immediately denied by his publicist.