NEWS
Holly Madison Behind-the-Scenes at Her OK! Cover Shoot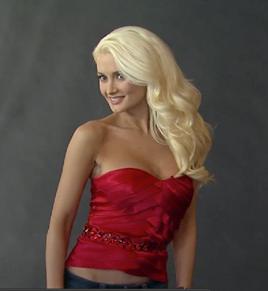 Holly Madison was shocked to discover that she was losing the battle of the bulge after working for so long to maintain her Playboy body.
She packed on 20 pounds last year and woke up one day realizing that she needed to do something about it — fast.
Holly's WorldPeepshowOKPeepshow
After using the supplement NV to lose weight, Holly says, "being able to lose a jean size in just two weeks made me feel really good about myself."
Go behind-the-scenes at Holly's OK! shoot where she shows off her hot new body and talks about her favorite body part now!
Article continues below advertisement