NEWS
Holly Robinson Peete Pays Tribute to Donda West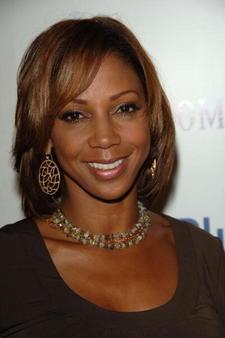 Among those paying their respects to Kanye West's late
mother, Donda West, who passed away last week, is actress Holly Robinson Peete,
a close friend of the former college professor.
"Donda was one of those women that walked in a room and just
lit it up… just a mega-kilowatt smile," Holly tells MomLogic.com about her fellow
mom and author.
The two met in 2005 at a music industry event and continued
to keep in touch after forging what Holly says was an "instant connection."
Article continues below advertisement
"Immediately I was drawn to her as someone who was just so
magnetically special," the 43-year-old recalls, adding that she's going to miss everything about Donda.
"I'm going to miss her. I'm going to miss her smile. I'm
going to miss her integrity… and I'm going to miss seeing her and Kanye
together."
Donda passed away at the age of 58 on Saturday from complications following a
plastic surgery procedure.