NEWS
Hollywood's Big Names to Participate in the 24 Hour Plays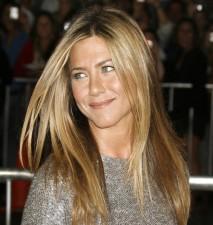 Want to see some of Hollywood's biggest names on Broadway? Head to NYC on Nov. 9 for this year's 24 Hour Plays, an event benefitting the Urban Arts Partnership, at the American Airlines Theater. Jennifer Aniston, Naomi Watts, Demi Moore, Ashton Kutcher, Eva Mendes, Liev Schreiber and Brooke Shields are among the marquee names signed on to the event.
This year's event is the 9th annual and is presented by Montblanc. For one-night-only, fans can catch their favorite stars as they act in plays that have just been written.
Article continues below advertisement
Starting the night before at 10 p.m., on Nov. 8, a group of six writers, six directors, 24 actors, two musical guests and a production staff will gather. Each writer is given the task of composing a 10-minute play by 7 a.m. the following morning. Actors join in at 8 a.m., and the plays are rehearsed and produced over the next 12 hours for a live presentation.
In addition to those listed above, Julia Stiles, Rosario Dawson, Emmy Rossum, David Cross, Jeremy Sisto, Amber Tamblyn, Billy Crudup, Diane Neal, Jennifer Esposito, Jeremy Sisto, Leslie Bibb, Michael Ealy, Michael Kenneth Williams, Nina Persson, Rachel Dratch, Rosie Perez, Sam Rockwell, Tracie Thoms and others will participate.