NEWS
At Home with Rob and Kristen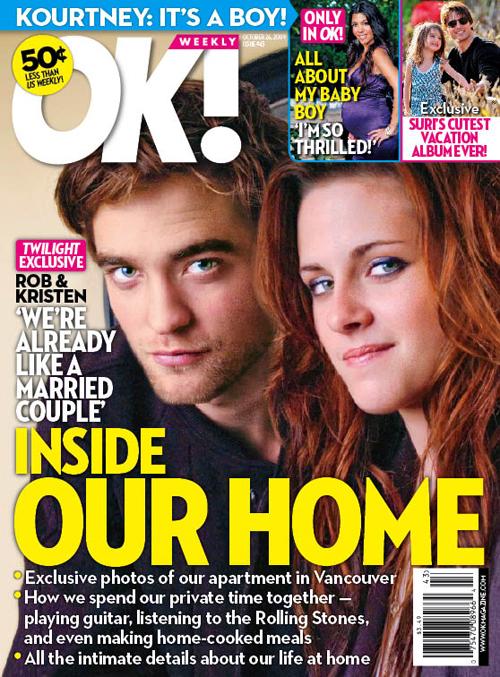 Twilight: Go inside the love nest of Twilight stars Robert Pattinson and Kristen Stewart. As the paparazzi crushes around them, the only true place that these two can seek solace as they film Eclipse is at their palatial pad at the Sheraton Vancouver Wall Centre. Discover how they spend their time together locked away from the world. Plus, meet the newest star of Eclipse, Julia Jones, and has Taylor Lautner found a new love match in singing sensation Taylor Swift?
Gosselins Drama: As twins Cara and Mady turn 9 years old, the chaos continues within the family and the Gosselin eight just want their Daddy to come home. Find out what the girls wished for when they blew out their birthday candles, what Jon brought to the bash, and what Kate asked Jon to do the day of the party.
Rihanna: After struggling to get on with her life, after she was attacked by boyfriend Chris Brown back in February, it looks like the pop star has finally moved on with her life. With a new guy in her life, she shows that she has moved on and is rocking fabulous looks throughout Paris Fashion Week.
Suri Cruise: As her daddy Tom Cruise continues to film his new film Wichita in Boston with Cameron Diaz, Suri is loving the time that she is spending in Beantown along with mommy Katie Holmes and grandma Kathleen. From the park to shopping to cupcakes!, learn all the things that Suri is loving about this New England city.
Plus: As Katy Perry and Russell Brand continue to grow closer, many have begun to wonder, has she finally tamed this British bad boy? Find out the sex of Kourtney Kardashian's baby, due in December. How to live like the old Hollywood glamour of Charlize Theron. Former Destiny's Child Kelly Rowland rocks fall's hottest trends and talks about her favorite designers. Get the lasting impressions of Queen Latifah.
Article continues below advertisement