NEWS
Honey Boo Boo and Family Got Huge Raises They Didn't Even Ask For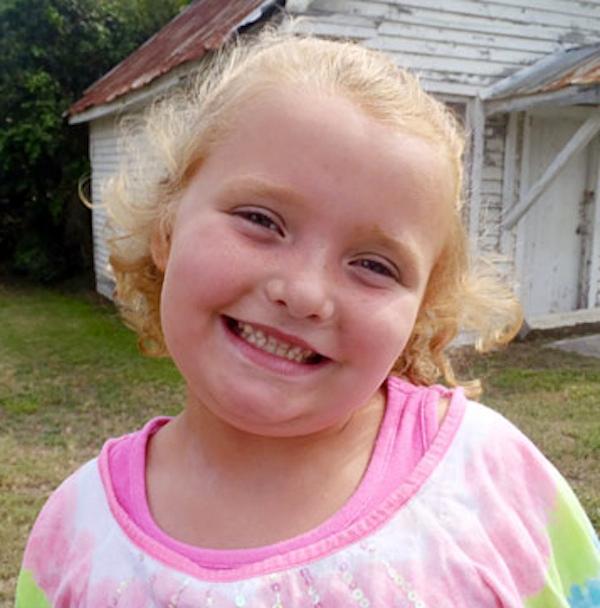 Ode to be Honey Boo Boo (also known as Alana Thompson). The pint-size star has fame and fortune, check that a whole lot of fortune thanks to a huge pay bump she didn't even ask for!
OK! GALLERY: SNOOKI IS THE CAT'S MEOW AT VEGAS BOOK SIGNING
Okay, let's face it -- the six year-old wouldn't exactly ask for the raise herself but she got a gigantic salary increase along with June Shannon and the cast of Here Comes Honey Boo Boo after the second episode aired.
Article continues below advertisement
In fact, one site is reporting the family earned between $5,000 and $7,000 per episode at the beginning of the series. Well, after the second episode aired and TLC execs realized it's a huge hit, execs told the family they were getting a raise.
OK! GALLERY: JERSEY SHORE CAST SEEN FILMING SEASON SIX!
Although the insider wasn't too specific, apparently the increase resulted in the ballpark of $15,000 to $20,000 each episode. Plus, TLC offered to cover expenses such as a bodyguard/driver for Sugar Bear. Keeping their wallets wide open, the source also revealed TLC wanted to find the family a bigger home but June turned them down!
Staying close to her roots, she preferred to stay in the house because Christmas is a big deal and she wanted to deck it out with boughs of holly for the community.
Plus, June sounds pretty grounded since agents have been "swarming" their family and trying to get them to sign for more money making projects. She's apparently concerned if she signs on the dotted line, she'll be coerced into appearances and obligations that will take her away from her family.