NEWS
Hope Solo Gets Eliminated & JR Martinez is "Relieved, Thrilled" for 'DWTS' Finale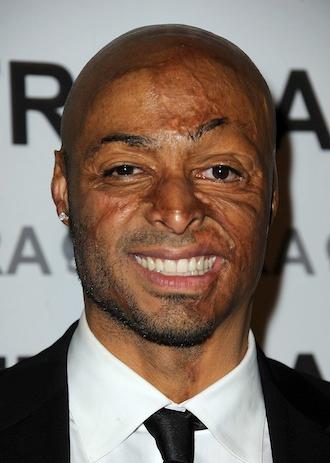 Only three contestants remain as the disco ball trophy is up for grabs! After Hope Solo got eliminated on last night's semifinals of Dancing With the Stars, JR Martinez spoke to reporters about heading into the home stretch!
"Relieved, thrilled. I'm stoked. I'm ready. I was kind of nervous and scared....Am I going to be able to come back and redeem myself? I wasn't sure. I really wasn't, but then again America proves me wrong."
Article continues below advertisement
He added, "America says you know what, we got your back JR and Karina. We're going to vote for you guys and push you through to the finals so here we are and now it's like 0-0 and now I've just got to go to work and at the same time nurse the ankle..."
Plus, JR knows it's not only the injury he should be concerned about.
"Rob and Ricki are going to bring it. Rob is on fire right now. He has a lot of momentum....he's doing an amazing job, he's doing a great job and I'm right now somewhat of the underdog because I had the injury last night."
Pointing out he did get the X-ray which came back negative, he still needs to nurse his ankle by "just keep icing it, keep it elevated and keep taping it."
So, basically the show must go on as he dances through pain!
"Absolutely," he told reporters. "It's one more week. That's all I have to do and if I can just tough it out for one more week, regardless of whatever it is that I'm feeling with my ankle, I can say whether I win, lose, draw, whatever, I can say, 'You know what? I let it all out on the line.'"
Reporting by Gena Oppenheim