NEWS
Horoscopes: What's in Your Stars?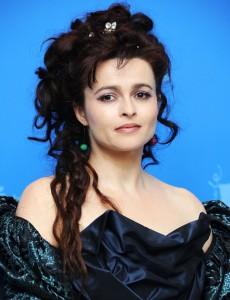 May 26
Today's celeb birthdays
1948: Stevie Nicks (63)
1964: Lenny Kravitz (47)
1966: Helena Bonham Carter (45)
1971: Matt Stone (40)
Gemini
Much as you would like to take time off and do your own thing, there's a certain obligation that needs your attention and you're not looking forward to it. But things look worse than they seem and discharging your duty won't be half as bad as you fear. Call me to hear which are the best days to make legal or travel arrangements.
Article continues below advertisement
Aries
Deep in thought, Aries? Or perhaps you're feeling tired. If you can take time out, so much the better. As there's a strong chance you won't be missed at work, anyway, it's a perfect opportunity to coast along and just do enough to tick over until tomorrow. Call me to hear when best to make those social or shopping arrangements.
Taurus
Your involvement with other people has kept you busy over the last couple of days. Continue with on-going team projects, but don't start anything new today. Make allowances for absentees and be prepared for schedules to change. Chances are the long weekend starts here. Call me to hear which are the most favorable days for dealing with officials or the boss.
Cancer
There are many loose ends that need tying up and perhaps that's a useful way to spend the day. Alternatively, take a trip and let your mind roam. It's not a day to focus on serious outcomes and results, to book events or make faraway connections. Just go with the tide. Call me to hear when best to deal with business or financial affairs.
Leo
Food for thought? You seem to have a lot on your mind and some deep issues to consider today. But if this involves finances or joint plans, the stars advise you to put off decisions until another day. Advice may be ambiguous and information inconclusive. Await clarity tomorrow. Call me to hear which is the best day to discuss partnerships and money.
Article continues below advertisement
Virgo
Trying to link up with people may prove frustrating, Virgo. Making plans with your partner – both of the intimate or business kind - could be a waste of time since arrangements made today are prone to being rescheduled or falling through altogether. A date may have to be rethought. Call me to hear when to make those healthcare appointments.
Libra
You may have health matters in mind, today, shopping to do and appointments to make. But be aware that many of your efforts are likely to fall on stony ground. So best carry on with routine jobs and with the normal kind of day-to-day affairs that keep you busy. Call me to hear when to make that special date.
Scorpio
Patience is a virtue, Scorpio, and it's something you may need a lot of today. Think hard before you make any financial commitments that involve a partner or loved one. In fact, if you don't feel it's the right thing to do, don't be afraid to just pull out. Call me to hear when to make that special purchase.
Sagittarius
Red tape? Bureaucratic nit-picking, minutely dotting i's and crossing t's, excessive attention to unnecessary detail – what a waste of time! Today, just work on a hunch where a certain situation has got stuck in a rut, and you'll find a way to jolt it out of its groove. Call me to hear when to progress a domestic or property plan.
Article continues below advertisement
Capricorn
You may be steamed up, Capricorn, raring to go and wanting to force through changes. But there's really no point trying to force the issue because no matter how hard you try, things just won't gel today. An evening event, too, may be harder work than anticipated. Call me to hear when best to deal with a financial matter.
Aquarius
Either find some time for yourself today, Aquarius, or else give yourself a treat and do something personally uplifting. Everyone needs an excuse to make themselves feel good now and again – especially after all the work you've been doing recently. Call me to hear when your confidence is at its best.
Pisces
In some ways, control is out of your hands today, Pisces. There are difficulties and obstructions that could spoil any shopping trips or financial plans you may have planned for this morning. Home affairs, too, may be scuppered. So why not just coast? Call me to hear when to make your mark.
To sign up for OK! Magazine's daily horoscopes on your phone, text the first three letters of your star sign (e.g., SAG) to 63422. Subscription is $2.99 per month billed until you unsubscribe plus message & data rates may apply. Send STOP to 63422 to unsubscribe. Text Help to 63422 for help. Premium charges will be added to your wireless phone bill or deducted from your prepaid account. Subscriber certifies they are the account holder or have account holder's permission. For more info, please visit http://www.okmagazine.com/horoscopes/
Participating carriers include Alltel, AT&T, Boost, Cellular One, Nextel, Sprint, T-Mobile, US Cellular, Verizon Wireless, and Virgin.