NEWS
Horoscopes: What's in Your Stars?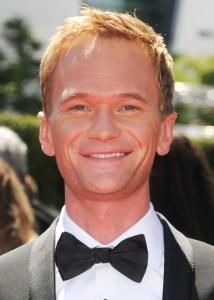 June 15
Today's celeb birthdays
1969: Ice Cube (42)
1963: Helen Hunt (48)
1964: Courteney Cox (47)
1973: Neil Patrick Harris (38)
Aries
Catch the boss, meet your targets, tie up official loose ends. The more you get done today and the less you leave to do tomorrow the better. Though you start off with good intentions, complications may scupper your plans later on in the day. Call me to hear when a promise doesn't mean a thing.
Article continues below advertisement
Taurus
Make arrangements, buy tickets, fix bookings today. Tomorrow's stars are misaligned and any tasks left until then are likely to turn into more hassle than they're worth. Early evening events put a question mark against money. Double-check all financial dealings then. Call me to hear when an appointment will be rescheduled.
Gemini
Get all shopping you have in mind for the home and family done today. If you delay until tomorrow, chances are you'll miss all the good deals. Early morning hours are best for dealing with domestic and property affairs. Plans may go awry late afternoon. Call me to hear when a date falls through.
Cancer
Strike while the iron is hot, Cancer, and set up meetings and appointments today. Tomorrow, you're unlikely to catch people in or may find it difficult to synchronize diaries. Late afternoon brings certain misgivings. Tease out the wheat from the chaff to get a clearer picture. Call me to hear when a domestic plan fizzles out.
Leo
Deal today with whatever financial affairs you have on your list to attend to. Don't put the task off until tomorrow as there's a good chance you'll encounter problems or brick walls then. Your incisiveness gets work done quickly this morning. Neglected a friend? Make up for it now. Call me to hear when to keep your eye on the blind spot.
Article continues below advertisement
Virgo
The more you do today, Virgo, the less hassle you'll give yourself tomorrow when the stars point to errors and mistakes slipping through the net. But with so many different calls and demands on your time, be aware that distractions could cause problems this afternoon. Exercise patience. Call me to hear when to watch your cash and possessions.
Libra
Can you take tomorrow off, Libra? If you can that would be great since your energy is lowering and you could do with some time out. If not, try to arrange it so you can work from home. A dilemma leaves you in deep thought late afternoon. Call me to hear when you can comfortably wriggle out of a commitment.
Scorpio
Get yourself organized today, Scorpio, especially if you're arranging meetings with friends or colleagues. Tomorrow's plans won't gel and people will be all over the place. Early morning contacts are enlightening. People may be economical with the truth this afternoon. Stay sharp. Call me to hear when you mustn't trust your intuition.
Sagittarius
Members of your sign have a habit of procrastinating. But, Sagittarius, it's really worth you seizing the moment today especially where money and other financial matters are involved. Make official calls and deal with important work matters as early on in the day as you can. Complications arise later. Call me to hear when a meeting is a waste of time.
MORE ON:
Neil Patrick Harris
Article continues below advertisement
Capricorn
You may not feel like dealing with faraway matters, organizing trips or tackling your backlog of correspondence today. But it really is worth having a stab at it now while you have a bee in your bonnet. Travel could cause problems later on in the day. Make allowances. Call me to hear when an official is unresponsive.
Aquarius
Make those calls and private contacts today, Aquarius, because if you're looking for advice or information on the QT, you're more likely to get it now than if you postponed until tomorrow. You are inspired this morning but your plans may prove impractical later in the day. Call me to hear when not to book that trip.
Pisces
Need to get your partner, colleague or friend on your side, Pisces? Work on them today while the stars are promoting harmony. The morning hours are best for reaching agreement. Home, family and domestic affairs may take up a lot of your time later in the day. Think laterally. Call me to hear when a purchase isn't worth the money.
To sign up for OK! Magazine's daily horoscopes on your phone, text the first three letters of your star sign (e.g., SAG) to 63422. Subscription is $2.99 per month billed until you unsubscribe plus message & data rates may apply. Send STOP to 63422 to unsubscribe. Text Help to 63422 for help. Premium charges will be added to your wireless phone bill or deducted from your prepaid account. Subscriber certifies they are the account holder or have account holder's permission. For more info, please visit http://www.okmagazine.com/horoscopes/
Participating carriers include Alltel, AT&T, Boost, Cellular One, Nextel, Sprint, T-Mobile, US Cellular, Verizon Wireless, and Virgin.