NEWS
Horoscopes: What's in Your Stars?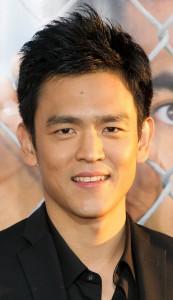 June 16
Today's celeb birthdays
1972: John Cho (39)
1972: Chris Gomez (37)
1982: Missy Peregrym (29)
1987: Diana DeGarmo (22)
Gemini
Venus moves into your sign today which means that the stars are turning your attention to love, pleasure, entertainment and fun. It's your cue to put romance at the very top of your agenda! Now you can enjoy a new surge of confidence and charisma. Call me to hear when a date falls through.
Article continues below advertisement
Aries
With errands to run, calls to make and visitors beating a path to your door, there'll be much talk about and lots of plans to discuss. Stick to the facts – gilding the lily or embellishing the truth isn't necessary. Make time to get some fresh air. Call me to hear when a promise doesn't mean a thing.
Taurus
Be sensible when planning your workaday schedule: keep things simple and don't try to cram in more than you can comfortably manage. You have love on your mind. But beware! You really can't afford to take your eye off the ball today, especially where finances are concerned. Call me to hear when an appointment will be rescheduled.
Cancer
Dreams can come true especially with Jupiter, the great benefactor, standing in the wings, protecting and steering you in the right direction. But you have a lot on your mind. Given today's planetary alignment, however, plans and arrangements are unlikely to gel. If possible, defer until tomorrow. Call me to hear when a domestic plan fizzles out.
Leo
Money and mates don't mix at all well today so if you're meeting up with friends, avoid discussing finances. And if a colleague asks you for a loan, politely refuse because you'll never get the cash back. Apart from that, you're embarking on a glittering social phase. Call me to hear when to keep your eye on the blind spot.
Article continues below advertisement
Virgo
Why so full of apprehension, Virgo? It's true you have a mass of work to do and you're eager to impress the powers that be. But relax! You've already made a good name for yourself and your reputation is spreading. Put off starting new projects until tomorrow. Call me to hear when to watch your cash and possessions.
Libra
You're in a dreamy mood today, Libra, and the slower you take the day, the better. In fact, you're better off working behind the scenes. The good news? Venus is boosting your wanderlust. A break is imminent and you'll be happy once you hit that road. Call me to hear when you can comfortably wriggle out of a commitment.
Scorpio
You have masses of drive and it's important to keep up the momentum because next week's Full Moon will be bringing a particular situation to an end. So, the more you can do to tie up loose ends now, the better. Benign planet Venus shows good fortune is on the way. Call me to hear when you mustn't trust your intuition.
Sagittarius
Pace yourself and get your priorities in order. If your love life has been rather static of late, Venus now brings you the promise of new romance. Business, contracts, agreements? By all means talk but don't finalise anything until tomorrow when the trends are more in synch. Call me to hear when a meeting is a waste of time.
Article continues below advertisement
Capricorn
Venus moving into your work and well-being zone today will brighten your mood over the next few weeks. Travel? Arrangements may be complicated. If you can't get your first choice, there's a reason, and you'll count your blessings later on. Wait until tomorrow to make your final decision. Call me to hear when an official is unresponsive.
Aquarius
Today's stars mark the beginning of a new cycle for you, bringing greater scope for enjoyment and providing an avenue through which you can express the more creative side of your talents. Your powers of attraction are potent and the fates bring a new fascination into your life. Call me to hear when not to book that trip.
Pisces
From today, and for the next few weeks, the centre of your universe revolves precisely around where you like it to be - your hearth and home. Venus, moving into the domestic sector of your chart today, shows that you'll find happiness by throwing yourself into domestic activities. Call me to hear when a purchase isn't worth the money.
To sign up for OK! Magazine's daily horoscopes on your phone, text the first three letters of your star sign (e.g., SAG) to 63422. Subscription is $2.99 per month billed until you unsubscribe plus message & data rates may apply. Send STOP to 63422 to unsubscribe. Text Help to 63422 for help. Premium charges will be added to your wireless phone bill or deducted from your prepaid account. Subscriber certifies they are the account holder or have account holder's permission. For more info, please visit http://www.okmagazine.com/horoscopes/
Participating carriers include Alltel, AT&T, Boost, Cellular One, Nextel, Sprint, T-Mobile, US Cellular, Verizon Wireless, and Virgin.