NEWS
Horoscopes: What's in Your Stars?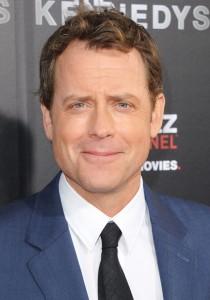 June 17
Today's celeb birthdays
1963: Greg Kinnear (48)
1970: Will Forte (41)
1980: Venus Williams (31)
Gemini
You tire of the same old routine quicker than most and today is no exception. Whatever you do, don't be tempted to rock the boat just for the sake of it, otherwise you could land in hot water. Err on the side of caution instead. Call me to hear when a date falls through.
Aries
Watch out for mixed messages, mental confusion and unexpected twists and turns. Relationships come under fire either because a situation flares up or because feelings have cooled. Perhaps your partner's under pressure which could be at the core of the problem. Give them space to unwind. Call me to hear when a promise doesn't mean a thing.
Article continues below advertisement
Taurus
Try not to take it to heart if a friend speaks out of turn or if events fail to match your plans. Blame it on that impulsive planet Mars for making unnecessary waves. Your stars are pointing to a need for a new strategy and better money-management, too. Call me to hear when an appointment will be rescheduled.
Cancer
Today, people will be watching how you handle the heavy demands on your time and energy and, though it isn't going to be easy for you, you're determined not to let anyone down. It may be Friday night but do yourself a favor and get an early night no matter what. Call me to hear when a domestic plan fizzles out.
Leo
So much cosmic activity in your chart today means that events will keep you busy and on the move. But it's surprise meetings and developments that will be putting a special effervescence into your day. Don't act on the spur of the moment - take your time. Call me to hear when to keep your eye on the blind spot.
Virgo
Once a parent, always a parent, Virgo! Today, children's antics or problems will affect you and you may be asked to bale them out. Money is a dominant factor: get your priorities straight. Thank goodness it's Friday and you can put the niggles of the week behind you. Call me to hear when to watch your cash and possessions.
Article continues below advertisement
Libra
Travel continues to tantalize and faraway places are drawing you like a magnet. However, don't get disheartened if you can't get away just yet or if your job is beginning to drag. Other people? Make it a case of 'least said, soonest mended'. Call me to hear when you can comfortably wriggle out of a commitment.
Scorpio
You're a brilliant psychologist but trying to manipulate others is likely to backfire on you. You have a lot on and your energies are under par. If you've been living on your nerves, take some time out. Luckily, your common-sense stands you in good stead today. Call me to hear when you mustn't trust your intuition.
Sagittarius
Love is the big theme in your chart with Venus enhancing relationships and marking a new era in affairs of the heart. You and your partner have been getting on so well lately it would be such a pity to let today's planetary tensions spoil things between you. Call me to hear when a meeting is a waste of time.
Capricorn
Home, health, work and well-being are all targeted by today's challenging cosmic line-up and the trick is to get everything in balance. Perhaps a little practical time management is the way forward. Get out your diary and start getting your life into shape. Call me to hear when an official is unresponsive.
Article continues below advertisement
Aquarius
Your life seems to be going through an interesting transformational period at the moment, and it's now time for you to get into a new mindset. But today's challenging news may require a re-scheduling of your plans. However, if there's anyone who knows how to stay calm under pressure it's you. Call me to hear when not to book that trip.
Pisces
As a Piscean, your intuition and insight are usually good. But trusting those psychic gifts today could take you down a blind alley. Home, family, money are hot spots that all need careful handling. Much as you'd like to, you can't do it all. Plan on a restful weekend. Call me to hear when a purchase isn't worth the money.
To sign up for OK! Magazine's daily horoscopes on your phone, text the first three letters of your star sign (e.g., SAG) to 63422. Subscription is $2.99 per month billed until you unsubscribe plus message & data rates may apply. Send STOP to 63422 to unsubscribe. Text Help to 63422 for help. Premium charges will be added to your wireless phone bill or deducted from your prepaid account. Subscriber certifies they are the account holder or have account holder's permission. For more info, please visit http://www.okmagazine.com/horoscopes/
Participating carriers include Alltel, AT&T, Boost, Cellular One, Nextel, Sprint, T-Mobile, US Cellular, Verizon Wireless, and Virgin.