NEWS
Horoscopes: What's in Your Stars?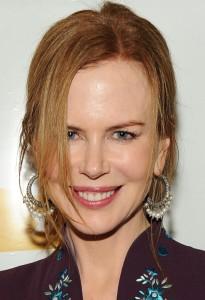 June 20
Today's celeb birthdays
1949: Lionel Richie (62)
1952: John Goodman (59)
1967: Nicole Kidman (44)
1968: Robert Rodriguez (43)
Gemini
Despite reservations, dreams that are dogging your steps or travel and transport difficulties you may encounter, it's the happy conversations and the meeting of minds that will compensate for any of today's hassles. Make a point of getting in touch with someone you haven't seen for a while. Call me to hear when officials aren't listening.
Article continues below advertisement
Aries
Finances can improve quite quickly and dramatically if you now find a way to plug the gap through which your cash has been pouring away. Upcoming planetary movements hint that your fortunes are on the turn. But remember, there are no quick fixes. It's up to you. Call me to hear when privacy pays.
Taurus
The atmosphere at work could get rather fraught as projects reach a crescendo. Try not to get on your high horse in your dealings with others today - and especially not with colleagues. Keep a cool head. An enjoyable and relaxing evening is on the cards. Call me to hear when a friend lets you down.
Cancer
You have a lot of love and support from partners, friends and colleagues around you if you need it today. Even your subconscious is putting in extra time to help you, so if you have a problem, sleep on it, and wake up to a brilliant solution. Call me to hear when travel plans fall short.
Leo
People around you are irascible today. Either there's a rush job at work (and you'll have to drop everything to deal with it) or else a situation is loaded with conflict. Keep everything sweet by giving praise where it's due. You'll be pleased with your accomplishments tonight. Call me to hear when to put security first.
Article continues below advertisement
Virgo
It's no wonder you're giving your work high priority given that your career is coming under such good star blessings. What looks like good PR could turn into a fiasco. Don't let it. Instead, use your charm and you could win a heart into the bargain as well! Call me to hear when a partner disappoints.
Libra
Don't be in too much of a rush today, Libra, and don't take undue risks – especially not if you're dealing with money, savings or investments. A project will need re-working until it comes right. Travel, however, comes under favorable stars and news from faraway will cheer. Call me to hear when a mistake goes unnoticed.
Scorpio
Yours is the most passionate of all the twelve signs, and passion is precisely what will stir you today. You're determined to get to the bottom of a problem, an issue, a certain person's motivation, your own responses and feelings. And with your amazing acuity, you will! Call me to hear when you mustn't trust your luck.
Sagittarius
Take a deep breath: your working day will accelerate from zero to a hundred in the blink of an eye today! But then, you've been used to this hectic pace for a while now. The good news is that life will slow down as the week progresses. Call me to hear when a property matter stalls.
Article continues below advertisement
Capricorn
This isn't going to be the smoothest of days, nor the luckiest. But if you don't take risks and get yourself organised early on, things should fall into place. Think your actions through before committing yourself and don't go making promises you've no intention of keeping. Call me to hear when contacts are frustrating.
Aquarius
Despite the complications that need sorting, or the extra responsibilities that land on your plate today, there's still plenty of scope for your creative talents, and time for getting on with a favourite project. A conversation with a youngster brings new insights. Call me to hear when shopping is a no-no.
Pisces
There's an element of stress that's threatening to creep into your day which, if you let things get to you, will tax your health and vitality. But if anyone knows the meaning of serenity, Pisces, it's you. Whatever happens, some TLC will go down nicely late evening. Call me to hear when to book that day out.
To sign up for OK! Magazine's daily horoscopes on your phone, text the first three letters of your star sign (e.g., SAG) to 63422. Subscription is $2.99 per month billed until you unsubscribe plus message & data rates may apply. Send STOP to 63422 to unsubscribe. Text Help to 63422 for help. Premium charges will be added to your wireless phone bill or deducted from your prepaid account. Subscriber certifies they are the account holder or have account holder's permission. For more info, please visit http://www.okmagazine.com/horoscopes/
Participating carriers include Alltel, AT&T, Boost, Cellular One, Nextel, Sprint, T-Mobile, US Cellular, Verizon Wireless, and Virgin.