NEWS
Horoscopes: What's in Your Stars?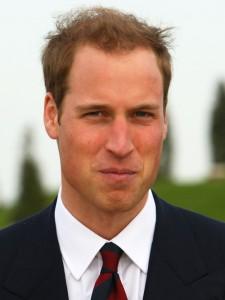 June 21
Today's celeb birthdays
1981: Brandon Flowers (30)
1982: Prince William (29)
1985: Kris Allen (26)
Gemini
Since Venus moved into your sign a couple of weeks ago, your romantic prospects have grown and grown. Add to that today's dynamic cosmic movements and you'll feel invincible. The only fly in the ointment is money. Have faith - any shortfall is only temporary. Call me to hear when officials aren't listening.
Article continues below advertisement
Aries
The stars put a powerful accent on your day-to-day activities and a dream, a lucky guess or an intuitive insight helps you make good headway. Home? Any misunderstandings or crossed wires between you and a loved one can be smoothed out as long as you keep talking. Call me to hear when privacy pays.
Taurus
It's through talking to people that inspires new ideas and a change of direction that gets the boss' approval. But make sure you're giving out all the right signals this evening. With so many mixed messages flying around, it's easy to get the wrong end of the stick. Call me to hear when a friend lets you down.
Cancer
A new cycle begins today, Cancer, and it's the start of a brand new chapter in your life. Travel is on the cards, and meeting a new crowd. There's lots to learn and you could be burning the midnight oil for several weeks to come. Call me to hear when a plans falls short.
Leo
You've been working very hard and, although your social life seems to be expanding, you owe it to yourself to slacken the pace and take some time off. Health-wise, you may start to feel more drained than usual. If so, make sure you get more rest. Call me to hear when to put security first.
Article continues below advertisement
Virgo
Career-wise, you're embarking on a period of hard work but also of opportunity. The stars are giving you a chance to extend your sphere of influence and to climb a rung or two up the ladder of success. Love grows deeper and more serious today. Call me to hear when a partner disappoints.
Libra
Even if you're not physically off on holiday, honeymoon or a mini-break, the mere thought of travel in the near future will put the spark back into your heart. The stars shine favorably on work, home and health. But don't let responsibilities weight you down this evening. Call me to hear when a mistake goes unnoticed.
Scorpio
It's a day full of change and development. Early morning meetings and discussions are profound and change your thinking over a certain course of action. Get travel plans and arrangements fixed early in the day but be aware that you may have second thoughts come this evening. Call me to hear when you mustn't trust your luck.
Sagittarius
You may not appear to have a good head for business, Sagittarius, but where you're concerned, appearances are deceptive. Your financial acumen is actually quite sharp, as you'll prove today. If you have any misgivings about a certain someone this evening, follow your hunch. Call me to hear when a property matter stalls.
Article continues below advertisement
Capricorn
Life just goes on getting busier but luckily you seem to be running on high-octane fuel at the moment and you'll achieve a great deal fast. A war of words is as bad as a war of silence if you fall out with someone close. Compromise. Call me to hear when contacts are frustrating.
Aquarius
Work and well-being? You've reached an annual turning point. Projects you start now should gather good momentum, especially if you take a chance and follow your gut reaction. Health-wise, you're feeling stronger and more optimistic. But monitor your diet carefully tonight. Call me to hear when shopping is a no-no.
Pisces
Get out your paintbrush, your tool kit or your garden spade – there's so much you want to do to get your house and outside space into shape. Stay flexible because the plans and arrangements you make early morning may be subject to change. A youngster could be fractious this evening. Call me to hear when to book that day out.
To sign up for OK! Magazine's daily horoscopes on your phone, text the first three letters of your star sign (e.g., SAG) to 63422. Subscription is $2.99 per month billed until you unsubscribe plus message & data rates may apply. Send STOP to 63422 to unsubscribe. Text Help to 63422 for help. Premium charges will be added to your wireless phone bill or deducted from your prepaid account. Subscriber certifies they are the account holder or have account holder's permission. For more info, please visit http://www.okmagazine.com/horoscopes/
Participating carriers include Alltel, AT&T, Boost, Cellular One, Nextel, Sprint, T-Mobile, US Cellular, Verizon Wireless, and Virgin.