NEWS
Horoscopes: What's in Your Stars?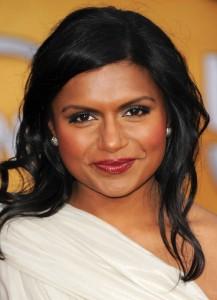 June 24
Today's celeb birthdays
1979: Petra Nemcova (32)
1979: Mindy Kaling (32)
1980: Minka Kelly (31)
Gemini
Your powers of reasoning and logic are at their best right now so you'll breeze through your work. If, however, you've been dissatisfied with your job, this could be an opportune time to look for a new position. The only fly in the ointment today is money. Call me to hear when officials aren't listening.
Article continues below advertisement
Aries
Still feeling restless, Aries? At least with the weekend coming up you can look forward to some adventure ahead. Put domestic concerns aside and throw your efforts into meetings, discussions and making arrangements. Keep your eyes open now that opportunities are heading your way. Call me to hear when privacy pays.
Taurus
Certain changes affecting your neighborhood and local travel are looking increasingly more likely – and more lively, too. But just for today the stars recommend that you slow down, rest and relax. Plan on a shopping spree over the weekend. Spending some time and money on yourself will feel good. Call me to hear when a friend lets you down.
Cancer
Still having a difference of opinion? It might be that you're over-thinking the situation. Try letting your heart rule your head in this instance. Socially, there are all sorts of people who want to put a smile on your face. Just open your heart. Call me to hear when travel plans fall short.
Leo
Worried about a loved one, a health issue or news from afar? Keep whatever is rumbling through your mind to yourself today, Leo. Concentrate hard on the tasks in hand to free up some time and look forward to a convivial evening. Plan a relaxing weekend. Call me to hear when to put security first.
Article continues below advertisement
Virgo
Though you may want to celebrate the end of another long and busy week, you probably won't want to go out this evening. But with Jupiter, the planet of enjoyment, in full force tomorrow, conserving your energy now means you'll have more to enjoy over the weekend. Call me to hear when a partner disappoints.
Libra
Mars' move earlier this week has triggered a new phase which is all about seeing life on a broader canvass. It may imply travel, making contact with people faraway or getting together with friends you haven't seen for a while. Start the ball rolling right now. Call me to hear when a mistake goes unnoticed.
Scorpio
Much is pointing towards a steady improvement both in terms of your health and your finances, and the prospects are looking bright. But traveling any great distance today looks beset with problems, inconvenience and general hassles. If possible, put the trip off until tomorrow – a more promising day. Call me to hear when you mustn't trust your luck.
Sagittarius
You can be extravagant - the more you've got, the more you're likely to spend. Because you're big-hearted, being generous gives you pleasure. Be just as generous with your time today when someone close needs a friendly shoulder to cry on. Make it a romantic Friday night. Call me to hear when a property matter stalls.
Article continues below advertisement
Capricorn
Colleagues, partners, customers, clients – you're not going to see eye-to-eye with everyone today. But you will get a lot of satisfaction from a job well done. Fun, romance, leisure – it's all on the cards. Single and hoping to meet someone new? You could be in luck! Call me to hear when contacts are frustrating.
Aquarius
Same old, same old? Ring the changes and weave some uplifting activities into your day today, Aquarius. It is Friday after all and a change of attitude and pleasant anticipation will go far to lift your mood. Put duty aside this evening and let your hair down. Family fills your weekend happily. Call me to hear when shopping is a no-no.
Pisces
Ready for a new creative sweep, Pisces? If it involves a big spend, think again. You'll get much more satisfaction by applying your imaginative powers thriftily. The weekend? It's filled with variety, interesting company and sparkling repartee. Kick-start the ball rolling tonight. Call me to hear when to book that day out.
To sign up for OK! Magazine's daily horoscopes on your phone, text the first three letters of your star sign (e.g., SAG) to 63422. Subscription is $2.99 per month billed until you unsubscribe plus message & data rates may apply. Send STOP to 63422 to unsubscribe. Text Help to 63422 for help. Premium charges will be added to your wireless phone bill or deducted from your prepaid account. Subscriber certifies they are the account holder or have account holder's permission. For more info, please visit http://www.okmagazine.com/horoscopes/
Participating carriers include Alltel, AT&T, Boost, Cellular One, Nextel, Sprint, T-Mobile, US Cellular, Verizon Wireless, and Virgin.