NEWS
Horoscopes: What's in Your Stars?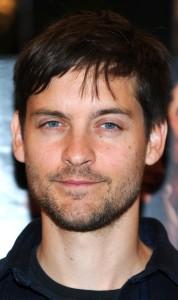 June 27
Today's celeb birthdays
1966: J.J. Abrams (45)
1975: Tobey Maguire (36)
1987: Ed Westwick (24)
Cancer
You've been developing new ideas behind the scenes and this morning is a good time to quietly put those finishing touches together. Take the boss into your confidence late morning and discuss your project. It will impress them! Make social plans early evening or meet up with a friend. Call me to hear when not to make that commitment.
Article continues below advertisement
Aries
It's Monday and life is a hive of activity. You're inventive and full of bright suggestions. Be daring and go for blue skies thinking: late morning meetings and greetings bring up clever new ideas. Solo? Someone you meet today could make your life very interesting. Call me to hear when a domestic matter won't go to plan.
Taurus
Buying, selling, negotiating payments? A deal goes like clockwork. Of all the signs, yours is the most steadfast, so keep on going and remember that you've just embarked on a period that marks a twelve-year high for you. So, Taurus, think big today! Call me to hear about a missing link.
Gemini
Normally you're here, there and everywhere. But you may not feel like rushing around today. So start the week at your own pace and gradually get yourself up to speed. What you can't do physically, you'll make up for intellectually – over the phone or online. This evening, rest and relax. Call me to hear when not to make that purchase.
Leo
It's a good day to feel inspirational, to come up with a new plan, to make a bold new start on a fresh project. Whether physically travelling or starting a new intellectual adventure, the stars are giving you a chance to move on to pastures new. Accept invitations coming your way. Call me to hear when to take the whole day off.
Article continues below advertisement
Virgo
This morning's focus turns your attention to finance, business and joint resources. Clever ideas will impress the powers-that-be so don't hold back. Looking for information? You'll come across what you're looking for just before lunch. This evening, contact friends and make social arrangements. Call me to hear when an event fizzles out.
Libra
Take a deep breath - you're very much centre-stage today, Libra. Whether you're taking charge, giving a demonstration or going for an interview, you're dealing with new people and there's lots to discuss. Partnerships? Take a sensible stand and remember that love ties are not just skin-deep. Call me to hear when to watch out for mistakes.
Scorpio
It's a new week and you're eager to organize your financial affairs. Need to talk to a professional? You'll get cutting-edge advice late morning. Push forward new ideas that will bring in new money. Whether you're interested in travel or training courses, make bookings this evening. Call me to hear when travel plans go awry.
Sagittarius
It's a fresh start, a new week begins and you're excited by a new challenge. And, with passionate Mars and love goddess Venus in your partnership sign, it looks like you have a song in your heart. Whether it's chance, money or romance, you're in luck! Stay tuned. Call me to hear when to watch out for a financial error.
Article continues below advertisement
Capricorn
Domestic affairs are high on your list of priorities. If you've been looking for a dream home or new business venture, what happens today gets the ball rolling. Or if you're thinking of refurbishment, the kitchen may be where to start. Social and romantic plans get star blessings today. Call me to hear when to avoid a partnership misunderstanding.
Aquarius
You won't want to miss whatever romantic or lucky opportunity the Fates have in store for you today. So keep your antennae fully extended – all the signs are that something good is coming your way quite out of the blue! There's plenty to talk about at home tonight. Call me to hear when a shopping trip is a waste of money.
Pisces
Money? You should be able to build up a few savings over the coming months. Reassure yourself that whatever domestic projects you take on will improve the value of your property and boost your material assets. Spend quality time with children this evening. Health improves. Call me to hear when you mustn't trust your luck.
To sign up for OK! Magazine's daily horoscopes on your phone, text the first three letters of your star sign (e.g., SAG) to 63422. Subscription is $2.99 per month billed until you unsubscribe plus message & data rates may apply. Send STOP to 63422 to unsubscribe. Text Help to 63422 for help. Premium charges will be added to your wireless phone bill or deducted from your prepaid account. Subscriber certifies they are the account holder or have account holder's permission. For more info, please visit http://www.okmagazine.com/horoscopes/
Participating carriers include Alltel, AT&T, Boost, Cellular One, Nextel, Sprint, T-Mobile, US Cellular, Verizon Wireless, and Virgin.