NEWS
Horoscopes: What's in Your Stars?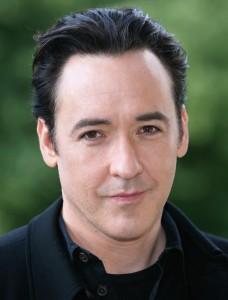 June 28
Today's celeb birthdays
1926: Mel Brooks (85)
1948: Kathy Bates (63)
1966: John Cusack (43)
1986: Kellie Pickler (23)
Cancer
Relationships come under embattled stars. No wonder you've been tossing and turning all night! Either call it a truce or go your separate ways. With a Solar Eclipse in your sign later on in the week, change is inevitable. Work? The boss is impressed with your efforts. Call me to hear when not to make that commitment.
Article continues below advertisement
Aries
There's a pull-me-push-you tussle going on in your mind today, Aries. It's that eternal conflict between work and home. Misleading information? Don't be tempted to fudge issues. News that arrives late afternoon is surprising but, socially, it's just what you want to hear. Call me to hear when a domestic matter won't go to plan.
Taurus
Difficult correspondence, neighborhood issues, sibling rivalry? The stars point to a stand off today. You're not represented by the bull for nothing, you know – it illustrates that once you dig in your heels, you can be pretty immovable! Prove the stars wrong and compromise for the sake of peace. Call me to hear about a missing link.
Gemini
It can be hard to double guess but, whether it involves a boss, a parent or a confusing instruction, that's just what you have to do this morning. Finances? It's still important that you take charge – and keep a closer eye on your valuables. Socially, an interesting evening lies ahead. Call me to hear when not to make that purchase.
Leo
Keep your ear to the ground today, Leo. You may not like what you hear but at least you'll know what's going on. Financially, you may have some complicated decisions to make. Get a second opinion if you need clarity. News from afar delights you this evening. Call me to hear when to take the whole day off.
Article continues below advertisement
Virgo
Power struggles? Acquaintances, work colleagues and even children may be confrontational today. Don't play their game – standing back from the situation will give you a better vantage point and greater command. Those who matter will be on your side late afternoon. Call me to hear when an event fizzles out.
Libra
It's not unusual for a sitter-on-the-fence Libran like you to be in two minds. Today, however, that indecision increases and you wonder whether you've done the right thing or not. Errors are rife midmorning. Partners are full of happy and unexpected surprises tonight. Call me to hear when to watch out for mistakes.
Scorpio
You know how intense you can be, Scorpio. Once you've got the bit between your teeth, you don't let go. Chances are you'll come up bump against someone as stubborn and fixed as you are today. The question is, who will give way? Light dawns late afternoon. Call me to hear when travel plans go awry.
Sagittarius
Money, joint assets and other financial matters are irksome – there's so much to take on board and a lot of it is clear as mud! If you're confused, don't be forced into making any quick decisions. In fact, doing nothing will probably work to your advantage. Tonight, you're in luck! Call me to hear when to watch out for a financial error.
Article continues below advertisement
Capricorn
Don't let minor ripples turn into emotional torrents that threaten to undermine you. Keep your feet on the ground and your head screwed on. Watch out for mistakes at work - it's the fine details that can catch you out. Home life is satisfying tonight. Call me to hear when to avoid a partnership misunderstanding.
Aquarius
The stars are flagging up health and well-being, Aquarius, and urging you to balance work, rest and play. So go with the flow. Not only is it the path of least resistance, but it's also the path you'd be wise to follow. Love shines this evening! Call me to hear when a shopping trip is a waste of money.
Pisces
Least said, soonest mended, Pisces. It's a confusing kind of day when people are determined to have their own way. Problem is you're likely to be thrown into the middle and left in a spin. Stand back and remember that tomorrow is another day. Home is busy and worth the effort. Call me to hear when you mustn't trust your luck.
To sign up for OK! Magazine's daily horoscopes on your phone, text the first three letters of your star sign (e.g., SAG) to 63422. Subscription is $2.99 per month billed until you unsubscribe plus message & data rates may apply. Send STOP to 63422 to unsubscribe. Text Help to 63422 for help. Premium charges will be added to your wireless phone bill or deducted from your prepaid account. Subscriber certifies they are the account holder or have account holder's permission. For more info, please visit http://www.okmagazine.com/horoscopes/
Participating carriers include Alltel, AT&T, Boost, Cellular One, Nextel, Sprint, T-Mobile, US Cellular, Verizon Wireless, and Virgin.