NEWS
Horoscopes: What's in Your Stars?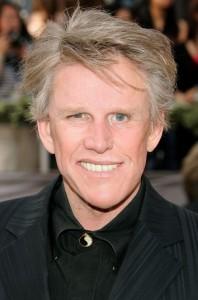 June 29
Today's celeb birthdays
1944: Gary Busey (67)
1967: Melora Hardin (44)
1978: Nicole Scherzinger (33)
Cancer
Your emotions can sometimes be overwhelming, Cancer – no wonder you need that shell to hide inside and protect your soft heart. Though you may have some turbulence, at least you're putting things into perspective. Change is happening and love is quietly seeking you out. Call me to hear when not to make that commitment.
Article continues below advertisement
Aries
Get as much of your correspondence done and out of the way today, Aries, because you may need to leave the next couple of days free to pursue other interests. Partnerships? Get agreements in place now while you're both practically minded and in tune. Call me to hear when a domestic matter won't go to plan.
Taurus
You're making steady progress today – which should please you after yesterday's difficulties. Now, you'll make short shrift of outstanding tasks and get your affairs organized and up-to-date. It's a good day to shop, place orders and bag a bargain. You'll get good value today. Call me to hear about a missing link.
Gemini
With Mars, Venus and the Moon in your sign, you have a busy, bustling twenty-four hours ahead. Entertainment, sporting events, leisure? Make your bookings and arrangements now – you can't afford to delay. Quality time spent with offspring deepens family bonds. Call me to hear when not to make that purchase.
Leo
You're not only making up for lost time, but you're also catching up with calls and correspondence that has been piling up around your ears. Act on yesterday's information. If you need to make a special contact, make it now. Postponing will be a mistake. Call me to hear when to take the whole day off.
Article continues below advertisement
Virgo
It's not been the easiest of weeks so far, especially not at work. But it looks like you'll have the chance to set the record straight, and the support you get from above will make you feel justified. Money? Get all your financial business, shopping or order placements made now without further ado. Call me to hear when an event fizzles out.
Libra
What a difference a day makes! Yesterday you sat on the fence. Today you have your feet on the ground. And that certainly gives you confidence and self-esteem. Legal matters? Whether you're learning or giving advice, you're on top of your subject. Keep it up. Call me to hear when to watch out for mistakes.
Scorpio
After yesterday's standoff, you'll be relieved to get a more rational handle on what's been going on. And that's precisely what you intend to do today. Whether it involves money or health, the stars show that a quiet talk behind the scenes will put your mind at rest. Call me to hear when travel plans go awry.
Sagittarius
Having slept on it overnight you can at last get to the bottom of a certain matter that's been perplexing you – with a little help from your friends. Today, finalize agreements once and for all. If you need advice, go to a trusted professional or friend. Partners? Solid! Call me to hear when to watch out for a financial error.
Article continues below advertisement
Capricorn
Put matters to right today, Capricorn. Here's your chance to marshal your efforts, organize your time and progress a task. If you think your work has gone unnoticed and unrewarded, you may be pleasantly surprised today. Those who matter will respond more positively than you could ever imagine. Call me to hear when to avoid a partnership misunderstanding.
Aquarius
Whether you have your mind set on a holiday or on upgrading your skills, here's your chance to arrange that trip or to book yourself onto a course. Or perhaps you can combine the two and go on a busman's holiday. But don't postpone your plans. Act now while the stars are on your side. Call me to hear when a shopping trip is a waste of money.
Pisces
You may view what happens today as the calm after the storm! Home and family affairs come under much more benign auspices today and events give you a chance to get things into a practical perspective. People are making sense and you're confident that your decisions are the right ones now. Call me to hear when you mustn't trust your luck.
To sign up for OK! Magazine's daily horoscopes on your phone, text the first three letters of your star sign (e.g., SAG) to 63422. Subscription is $2.99 per month billed until you unsubscribe plus message & data rates may apply. Send STOP to 63422 to unsubscribe. Text Help to 63422 for help. Premium charges will be added to your wireless phone bill or deducted from your prepaid account. Subscriber certifies they are the account holder or have account holder's permission. For more info, please visit http://www.okmagazine.com/horoscopes/
Participating carriers include Alltel, AT&T, Boost, Cellular One, Nextel, Sprint, T-Mobile, US Cellular, Verizon Wireless, and Virgin.