NEWS
Horoscopes: What's in Your Stars?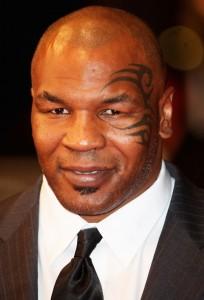 June 30
Today's celeb birthdays
1955: David Alan Grier (56)
1959: Vincent D'Onofrio (52)
1966: Mike Tyson (45)
1984: Fantasia Barrino (27)
1985: Michael Phelps (26)
Cancer
Work behind the scenes, from home or out of the mainstream today, Cancer. That's where you'll produce your best results. It's what you hear on the grapevine, or from places faraway that will stimulate new ideas. It's safe to wind down so take it slower today. Call me to hear when not to make that commitment.
Article continues below advertisement
Aries
Very little of what is said, done or arranged today will be set in stone. For that reason, it's probably best not to make appointments or fix meetings as, chances are, these will have to be rescheduled later on. Confidential conversations and secrets told promote good feelings this evening. Call me to hear when a domestic matter won't go to plan.
Taurus
Spend time with friends - take it easy, be indulgent. Even if you're at work, there's a good chance you won't feel under pressure. If you can fit in some time for a group discussion with the team, you might come up with some interesting ideas. Spoil yourself this evening. Call me to hear about a missing link.
Gemini
This is one of those rare days when people in authority let their guard down. It gives you a chance to see a different side to the boss. Here's your opportunity to put your ideas forward and to get approval. But don't expect whatever is promised to actually materialize. Call me to hear when not to make that purchase.
Leo
Make this a day for research and fact-finding - especially if what you're looking into involves money. Take advice by all means but don't spend or commit to a course of action today. Socially, it's a good day to catch up with friends. Put in that call for a chat tonight. Call me to hear when to take the whole day off.
Article continues below advertisement
Virgo
The work scene is still busy but with colleagues and managers either in a good mood or altogether absent for the day, looks like you can get on with your job without the usual irritations. Personal partnerships, too, share a deeper and more sensitive understanding today. Call me to hear when an event fizzles out.
Libra
Take advantage of today's stellar line-up which is inspiring your thinking and enhancing your sensitivity. Whether you're writing reports, dealing with PR, legal, educational or ethical matters, you are at your most creative right now. A journey is especially pleasant today. Call me to hear when to watch out for mistakes.
Scorpio
If you work with children or are involved in the entertainment business or media world, you will find yourself extra-specially imaginative and able to tap into your most creative talents. The Arts or musical events will particularly please and could prove profitable in the long term. Call me to hear when travel plans go awry.
Sagittarius
A pleasant aura surrounds your home and family life. Not only that but, since partners are in synch and in a mind to be accommodating to your ideas, now's a good time to tackle whatever domestic matters are on your agenda. Talk, discuss, plan but don't make that final decision just yet. Call me to hear when to watch out for a financial error.
Article continues below advertisement
Capricorn
Don't set much store on what happens today. It's one of those days when the best you can achieve is just to carry on carrying on. Passing the time of day with friends and neighbors, however, is rewarding. Making appointments? Be prepared for a cancellation down the line. Call me to hear when to avoid a partnership misunderstanding.
Aquarius
Need inspiration? Fit in some time to do something different to your norm today. Get out into the fresh air - have your lunch in the park, sit in the garden, go for a stroll in the countryside. The stars point to music, galleries and glossy magazines for generating fresh ideas. Call me to hear when a shopping trip is a waste of money.
Pisces
You're usually sensitive and sympathetic but today you surpass yourself with your ability to empathize with someone close. Whatever plans, projects or ideas you have for your house or family get an extra burst of creative inspiration. Home is sweetly harmonious tonight. Call me to hear when you mustn't trust your luck.
To sign up for OK! Magazine's daily horoscopes on your phone, text the first three letters of your star sign (e.g., SAG) to 63422. Subscription is $2.99 per month billed until you unsubscribe plus message & data rates may apply. Send STOP to 63422 to unsubscribe. Text Help to 63422 for help. Premium charges will be added to your wireless phone bill or deducted from your prepaid account. Subscriber certifies they are the account holder or have account holder's permission. For more info, please visit http://www.okmagazine.com/horoscopes/
Participating carriers include Alltel, AT&T, Boost, Cellular One, Nextel, Sprint, T-Mobile, US Cellular, Verizon Wireless, and Virgin.