NEWS
Horoscopes: What's in Your Stars?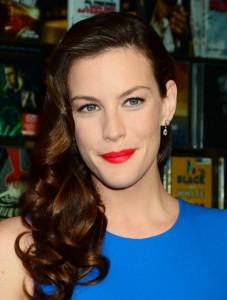 July 1
Today's celeb birthdays
1952: Dan Aykroyd (59)
1967: Pamela Anderson (44)
1971: Missy Elliott (40)
1977: Liv Tyler (34)
Cancer
Much in your life at the moment is in the melting pot and even if you can't put your finger on how or why, today's eclipse in your sign marks this as a fulcrum in your year - a major point of change. Make decisions this morning then give yourself a nice long weekend break. Call me to hear when not to make that commitment.
Article continues below advertisement
Aries
Make today the start of a new phase for home and family life. Whether it involves redecorating the house from top to bottom, changes to your family structure or a completely new address, this morning's eclipse focusing on your domestic zone predicts new developments ahead. Call me to hear when a domestic matter needs a rethink.
Taurus
Spend this morning making whatever appointments and arrangements you have on your list and get everything fixed before noon as, after that, you're more likely to encounter frustration or delay. Upgrading your equipment - phone, computer, car? Look into it but don't buy just yet. Call me to hear about a missing link.
Gemini
Shopping? If you can, get all the purchases you need to make this weekend done and out of the way before 12.30 today. If you can't fit that in, put things off until Sunday. Good fortune may be a little thin on the ground between now and then so don't push your luck this afternoon. Call me to hear when not to make that purchase.
Leo
There's so much happening behind the scenes. Looks like you're going through an important transition, brewing up all sorts of fresh ideas and putting new plans in place. Get all correspondence done and out of the way by midday. It's a slow afternoon. Start your weekend now. Call me to hear when to take the whole day off.
Article continues below advertisement
Virgo
New Moons turn over a new chapter while solar eclipses signal changes ahead. Together, this cosmic combination - happening this morning - shows that socially, new developments are in store. It's time, too, to reassess your goals. Financially, save your money until Sunday. Call me to hear when an event fizzles out.
Libra
It's a slow working day. In fact, you have a few slow days ahead. Get as much work done as you can - go to meetings, make calls and connections. But target lunchtime as your deadline. Chances are you won't properly pick up the threads again until Tuesday. Call me to hear when to watch out for mistakes.
Scorpio
Traveling? Get your arrangements in place by midday today. A New Moon and Solar Eclipse point to long distance affairs coming under the spotlight not just for the present time, but also for the future. Are you having second thoughts? Put decisions aside until next Tuesday. Call me to hear when travel plans go awry.
Sagittarius
Finances, investments, joint assets? With a transformational eclipse and New Moon in your money sector, you may see a run on your savings or be disappointed over a business outcome in the next few weeks. It's only one door closing so that another can open. Call me to hear when to watch out for a financial error.
Article continues below advertisement
Capricorn
In your personal life, a partnership is moving to the next stage. At work, you may hear about a reshuffle over the next few months amongst your working colleagues. Add extra time for whatever task you have in mind - not everyone is pulling in the same direction today. Call me to hear when to avoid a partnership misunderstanding.
Aquarius
Your priorities, your routines and your practices are all in the melting pot as you make new long-term plans. If you're travelling today, add extra time this morning because delays are likely. Put your commitments aside after lunch and start a long and carefree weekend then. Call me to hear when a shopping trip is a waste of money.
Pisces
Chances are your finances won't stretch to everything you have in mind to do. In fact, you may well feel the pinch this morning. But you're resourceful and creative, Pisces, and are bound to come up with an alternative workable plan. Positive thinking gets you there. Call me to hear when you mustn't trust your luck.
To sign up for OK! Magazine's daily horoscopes on your phone, text the first three letters of your star sign (e.g., SAG) to 63422. Subscription is $2.99 per month billed until you unsubscribe plus message & data rates may apply. Send STOP to 63422 to unsubscribe. Text Help to 63422 for help. Premium charges will be added to your wireless phone bill or deducted from your prepaid account. Subscriber certifies they are the account holder or have account holder's permission. For more info, please visit http://www.okmagazine.com/horoscopes/
Participating carriers include Alltel, AT&T, Boost, Cellular One, Nextel, Sprint, T-Mobile, US Cellular, Verizon Wireless, and Virgin.