NEWS
Horoscopes: What's in Your Stars?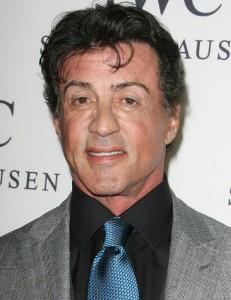 July 6
Today's celeb birthdays
1946: Sylvester Stallone (65)
1976: 50 Cent (35)
1987: Kate Nash (24)
Cancer
Is someone telling a white lie, cutting corners or short-changing you in any way?
You can't afford to take your eye off the ball today. Best not commit yourself in writing, but if you must, do check the small print with a fine-toothed comb first. Home is comforting. Call me to hear when a purchase is a waste of money.
Article continues below advertisement
Aries
Domestically, you're moving into a new phase, partners are in synch and it feels like life is opening up. It's been some time coming but now you're sure where you're going from here. Cruise along, plan, but don't make any definite decisions today. Call me to hear when you can't trust your luck.
Taurus
You're in a sociable mood today, Taurus. Make fresh contacts or meet up with new people. A different crowd will bring different experiences and give you a taste of how others live. Resist the impulse to shop this afternoon. Put your credit cards away until tomorrow. Call me to hear when a domestic plan falls through.
Gemini
Today's cosmic focus highlights your home and family. You're in a constructive frame of mind, hands-on and ready to pass on your wisdom, experience and expertise. Teaching youngsters is rewarding and worthwhile. But not all your information will sink in today. Call me to hear how to avoid a plan going awry.
Leo
Don't part with serious cash unless you're really sure that what you're buying is kosher, no matter how persuasive the seller may be. Put security top of the list - if you lose something today, you'll never find it again. Call up a friend and catch up with the news. Call me to hear when you must keep your eye on the blind spot.
Article continues below advertisement
Virgo
Having worked so hard over the last few weeks means that now you can boast several new feathers in your cap. But don't lose momentum or sit on your laurels because it's time to really push your ambitions forward. Whatever you're promised, get it in writing today. Call me to hear when quiet research turns up something interesting.
Libra
Teaching an old dog new tricks needn't be an uphill struggle! Whether you're the teacher or the trainee, your mind is as sharp as a pin and you're ready to work hard. It may be mid working week but after all those efforts you can afford to spoil yourself today. Call me to hear when people are unreachable.
Scorpio
No matter how interesting someone you meet might seem, or how magnetically drawn to them you may be today, the fact is, there's more to this person than immediately meets the eye. As a Scorpio, you have good instincts - let them guide you today. Call me to hear when people in authority are unhelpful.
Sagittarius
Despite some upcoming expenses, your finances are about to improve. And since your mind is eager for adventure you should seize your chance to invest in travel - physical and of the mind. Get out and about, upgrade your skills and learn something new. Make plans today. Call me to hear when to avoid launching new products or ideas.
Article continues below advertisement
Capricorn
Let others take the lead today and follow along. An unplanned trip is delightful as you chance upon sights and situations that you least expect to see. Fitness and health? Shaking off the dust and getting moving will make you feel virtuous today. Call me to hear when you shouldn't make that investment.
Aquarius
Shopping? Buy only what's on your shopping list as impulsive purchases are likely to be a waste of your time and money today. And if, Aquarius, you feel you want to chance your luck, the stars caution you against any risky dealings. Tomorrow is a better proposition. Call me to hear when an agreement comes to nothing.
Pisces
By all means make plans, schedule works to your house, carry out tasks. But don't be tempted to spend money on the home until tomorrow. Love? It's a day for romance. And if you're single, you could find yourself drawn to someone with whom you feel an instant rapport. Call me to hear when you're advised not to start anything new.
To sign up for OK! Magazine's daily horoscopes on your phone, text the first three letters of your star sign (e.g., SAG) to 63422. Subscription is $2.99 per month billed until you unsubscribe plus message & data rates may apply. Send STOP to 63422 to unsubscribe. Text Help to 63422 for help. Premium charges will be added to your wireless phone bill or deducted from your prepaid account. Subscriber certifies they are the account holder or have account holder's permission. For more info, please visit http://www.okmagazine.com/horoscopes/
Participating carriers include Alltel, AT&T, Boost, Cellular One, Nextel, Sprint, T-Mobile, US Cellular, Verizon Wireless, and Virgin.