NEWS
Horoscopes: What's in Your Stars?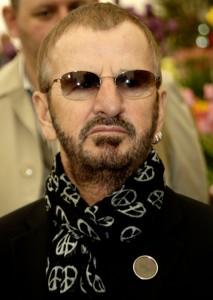 July 7
Today's celeb birthdays
1940: Ringo Starr (71)
1968: Jorja Fox (43)
1980: Michelle Kwan (31)
Cancer
Whether it's household tasks or family demands that are putting pressure on you, it's a day when you'll have to juggle your time and efforts hard. Be prepared for some quick thinking where parents and partners are concerned. Friends and finances, though, will please. Call me to hear when a purchase is a waste of money.
Article continues below advertisement
Aries
Few people will be on your wavelength today, Aries, so don't pin your hopes on getting the responses you're hoping to hear. You can, however, minimise whatever flack is likely to be flying around by keeping your head down and refusing to overreact. Late afternoon brings cheer. Call me to hear when you can't trust your luck.
Taurus
Work, travel, correspondence, news – it's not the most restful of days. Much as you would like to take things easy, there's pressure to get work done. Beware making mistakes and the chance of saying the wrong thing to the wrong person. Home is pleasing this evening. Call me to hear when a domestic plan falls through.
Gemini
Although it's nothing unusual for a Gemini like you who tends to double-book on a regular basis, today will be an exception even to your norm when you find that you're torn every which way. Children and friends keep you in suspense but late afternoon developments come right. Call me to hear how to avoid a plan going awry.
Leo
It's a busy day filled with much talk, news and developments. Be prepared to change your schedule and routine at the drop of a hat to fit in extra work. By mid afternoon grand plans and grand designs come together nicely. It's a satisfying evening. Call me to hear when you must keep your eye on the blind spot.
Article continues below advertisement
Virgo
It's a day when people - children, friends and colleagues – put subtle pressure on you, and on your wallet. Have you planned your holiday? Perhaps that's what's on your mind. Exotic climes are calling; you're desperate for adventure but need to work out the funds. Call me to hear when quiet research turns up something interesting.
Libra
Whether you're trying to do too much, the boss is contradictory or more than usual is expected of you, the upshot is that you could feel undermined. Work through your doubts and if a reassessment is required, make those changes. Friends are reassuring tonight. Call me to hear when people are unreachable.
Scorpio
Chances are you're tired today, Scorpio, out of the loop or simply out of your depth. Whichever, it's important that you just keep going and give whatever you're involved in your best shot. People who matter will give you the endorsement you need later in the day. Call me to hear when people in authority are unhelpful.
Sagittarius
Much as it may exercise your mind, financial affairs are knocking at your door and demanding some decisions. Assets you hold in common, taxes, policies and insurances need careful attention. Meanwhile, new offers, big ideas and foreign affairs now come up trumps. Call me to hear when to avoid launching new products or ideas.
Article continues below advertisement
Capricorn
Being a Capricorn means that you have standards and today is one of those days when you're just not prepared to compromise – especially not if other people are slumming it or shirking their duty. Creative activities shift your mood and give you the rewards you deserve. Call me to hear when you shouldn't make that investment.
Aquarius
Travel? Whether you're on the road today or organizing a trip, there may be some hiccups that shake up your plans. News, legal matters or literary affairs may also present challenges today. Go with your instincts, especially after mid-afternoon and where matters farther afield are concerned. Call me to hear when an agreement comes to nothing.
Pisces
Creativity, fabulous ideas, thinking outside the box, music and art are your forte. These are talents that lift you out of the mundane and into the world of the sublime. But, Pisces, reality sometimes kicks in and when it does finances come into the picture - as they do today. Call me to hear when you're advised not to start anything new.
To sign up for OK! Magazine's daily horoscopes on your phone, text the first three letters of your star sign (e.g., SAG) to 63422. Subscription is $2.99 per month billed until you unsubscribe plus message & data rates may apply. Send STOP to 63422 to unsubscribe. Text Help to 63422 for help. Premium charges will be added to your wireless phone bill or deducted from your prepaid account. Subscriber certifies they are the account holder or have account holder's permission. For more info, please visit http://www.okmagazine.com/horoscopes/
Participating carriers include Alltel, AT&T, Boost, Cellular One, Nextel, Sprint, T-Mobile, US Cellular, Verizon Wireless, and Virgin.