NEWS
Horoscopes: What's in Your Stars?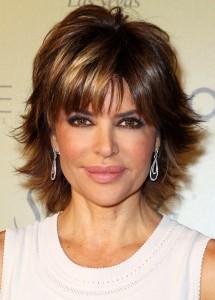 July 11
Today's celeb birthdays
1956: Sela Ward (55)
1963: Lisa Rinna (48)
1970: Justin Chambers (39)
1975: Lil Kim (34)
Cancer
Routine work gets off to a slow Monday morning start. What have you forgotten? Check your diary as details may be blurred or important articles mislaid. That especially applies if you're traveling. Work improves through the day. You make a welcome breakthrough this evening. Call me to hear when your sympathy is misguided.
Article continues below advertisement
Aries
The book, Feel The Fear And Do It Anyway, could so easily have been written by an Aries like you because, in fact, it's a notion that applies perfectly to you today. Put early morning doubts and sluggishness aside and just take the plunge. Call me to hear when to avoid an embarrassing situation.
Taurus
Not everything you hear today will be correct. Nor will everyone you talk to be honest and frank. Although there's downright deception about – especially this morning - there's also confusion and indecision. It's at times like these that following your own instincts are best. Call me to hear when you mustn't bend the rules.
Gemini
Partners, bosses, work colleagues and parents could be talking double Dutch as far as you're concerned this morning. They don't seem to be making any sense at all. Wait until this afternoon if you have an official query to make. Happy surprises come out of the blue this evening. Call me to hear when to avoid wallowing in sentimentality.
Leo
If life goes pie-eyed this morning, rest assured that the rest of the day will brighten your mood. If possible, avoid any business or financial dealings first thing. Wait until lunchtime before you spend or invest. Travel or news from faraway will please this evening. Call me to hear when you mustn't take liberties.
Article continues below advertisement
Virgo
Are people paying attention? Chances are they're not. So if you're giving instructions or relaying information, what you say may be going in one ear and straight out the other. Put it in writing! That way, they can't blame you if things go wrong. Family affairs cheer you tonight. Call me to hear when to avoid making a wasted journey.
Libra
Whatever arrangements or appointments you make this morning are likely to come unstuck. Wait until after lunch to make sure you're on solid ground. People are full of surprises this afternoon. Be spontaneous – it will make what happens this evening more fun. Call me to hear when you must avoid making a bad investment.
Scorpio
Feeling croaky, Scorpio? Look after your throat and neck today. If you must shop, at least go with a list. However, you'd be wise not to spend any money until after lunch. Late afternoon is progressive and what you achieve then makes you feel great. Call me to hear when it won't do to take your partner for granted.
Sagittarius
Duty comes first, Sagittarius. It's a drag getting anything done this morning but try to persevere. At home, water or gas appliances may go on the blink - watch out for spills or leaks. Do something creative this afternoon. The evening brings an unexpected triumph. Call me to hear when you must prevent a biased point of view.
Article continues below advertisement
Capricorn
Don't feel you have to hit the ground running this morning. Given today's cosmic line up, people will neither notice nor mind if you get in late or keep yourself to yourself. Your energy regroups mid-morning and then it's green for go. Hearth and home please best tonight. Call me to hear when you're in danger of throwing money down the drain.
Aquarius
You don't have to go along with other people's plans if it makes you uncomfortable, Aquarius. In fact, wriggling out of a commitment will be a doddle this morning. It leaves you free to do your own thing which makes the day infinitely more interesting and uplifting. Call me to hear when to control someone's excessive demands.
Pisces
In a spin, Pisces? Taking a shortcut or bending the rules isn't the answer this morning, even if the powers-that-be turn a blind eye. Instead, think laterally. That's when your creative genius works best for you. By this evening, you'll reap the rewards to both your purse and morale. Call me to hear when to recognize you're being unrealistic.
To sign up for OK! Magazine's daily horoscopes on your phone, text the first three letters of your star sign (e.g., SAG) to 63422. Subscription is $2.99 per month billed until you unsubscribe plus message & data rates may apply. Send STOP to 63422 to unsubscribe. Text Help to 63422 for help. Premium charges will be added to your wireless phone bill or deducted from your prepaid account. Subscriber certifies they are the account holder or have account holder's permission. For more info, please visit http://www.okmagazine.com/horoscopes/
Participating carriers include Alltel, AT&T, Boost, Cellular One, Nextel, Sprint, T-Mobile, US Cellular, Verizon Wireless, and Virgin.