NEWS
Horoscopes: What's in Your Stars?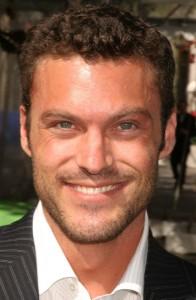 July 15
Today's celeb birthdays
1961: Forrest Whitaker (50)
1968: Eddie Griffin (43)
1973: Brian Austin Green (38)
Aries
A Full Moon in your career zone could raise the blood pressure if you're working to a deadline or chasing targets. Disagreeing with a boss or a partner will add to the tension of the day. It's the end of a chapter and a social weekend awaits. Call me to hear when to avoid an embarrassing situation.
Article continues below advertisement
Taurus
Slow down, Taurus! Too much rushing about will give you a headache today. It's a full-on day when a simpler agenda gets things done. An unexpected invitation may sound exciting, but at what physical cost? Get all your information together first and don't forget the fine details. Call me to hear when you mustn't bend the rules.
Gemini
A Full Moon can be auspicious when it comes to money and other business dealings because it can mark a time when cash owed to you finally arrives. Alternatively, a Full Moon provokes mistakes and errors of judgment as, chances are, it will do today. Stay sharp! Call me to hear when to avoid wallowing in sentimentality.
Cancer
Everyone is feeling stressed by today's powerful cosmic vibes as the Full Moon puts relationships under the microscope. Either you're heading for a new phase with your partner or you're bringing a chapter to a close. Whatever happens, remember that compromise works well when dealing with other people. Call me to hear when your sympathy is misguided.
Leo
Today's Full Moon is laying on the pressure hard. Perhaps you're not feeling at your best and you have a mountain to climb in terms of your work. Rather than get frantic, get yourself organized. Prioritize where you can and delegate the rest. The weekend? Think love! Call me to hear when you mustn't take liberties.
Article continues below advertisement
Virgo
People seem to have a 'funny few minutes' at the time of the Full Moon so don't be surprised if you find yourself in a bit of a spin today. You're surrounded by lots of manic activity - keep your cool. Given your natural ingenuity and common sense, you probably will. Call me to hear when to avoid making a wasted journey.
Libra
Given that you like harmony, you won't find this the easiest of days. With today's Full Moon stirring things up, tensions at home and at work will come to the surface. Wrap up as much as you can with charm and diplomacy, then get ready to let your hair down! Call me to hear when you must avoid making a bad investment.
Scorpio
Full Moons often create mayhem and since today's lunation occurs in the 'going places' zone of your chart, your world could temporarily be turned upside-down. Much as you'd like to, you simply can't be in two places at once. If you have to choose – follow your heart! Call me to hear when it won't do to take your partner for granted.
Sagittarius
Tie up all financial loose ends today, Sagittarius. Shopaholic? The Full Moon brings out your impulsive and irrational streak. So if you're shopping, try to be sensible! Is bureaucracy driving you mad? Double-check all the facts and figures in case of error. Call me to hear when you must prevent a biased point of view.
Article continues below advertisement
Capricorn
Today's Full Moon in your own sign boosts your energy and enhances your sense of personal power. If you're attached, there's passion to enjoy. But tip-toe through other people's feelings. Otherwise, you could find yourself mopping up after a heavy emotional scene. Call me to hear when you're in danger of throwing money down the drain.
Aquarius
If you find yourself over-reacting today, blame it on the Full Moon which can make people prickly and super-sensitive. On the positive side, this lunation also throws light on something that's been worrying or puzzling you and brings matters into the open. Find ways to relax. Call me to hear when to control someone's excessive demands.
Pisces
Is it you or is it someone else who's in an odd mood today? People, you'll find, are hyperactive today. It's just the Full Moon bringing deep feelings to the surface and causing a stir. Recognize the patterns and you won't fall into the same old traps. Plan a quiet weekend. Call me to hear when to recognize you're being unrealistic.
To sign up for OK! Magazine's daily horoscopes on your phone, text the first three letters of your star sign (e.g., SAG) to 63422. Subscription is $2.99 per month billed until you unsubscribe plus message & data rates may apply. Send STOP to 63422 to unsubscribe. Text Help to 63422 for help. Premium charges will be added to your wireless phone bill or deducted from your prepaid account. Subscriber certifies they are the account holder or have account holder's permission. For more info, please visit http://www.okmagazine.com/horoscopes/
Participating carriers include Alltel, AT&T, Boost, Cellular One, Nextel, Sprint, T-Mobile, US Cellular, Verizon Wireless, and Virgin.