NEWS
Horoscopes: What's in Your Stars?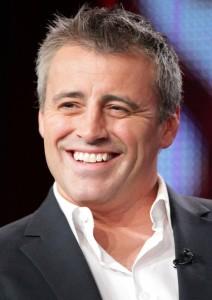 July 25
Today's celeb birthdays
1955: Iman (56)
1961: Darren Star (50)
1961: Bobbie Eakes (50)
1967: Matt LeBlanc (44)
Leo
Whatever deals, arrangements or invitations you get caught up in today, just remember there's no such thing as a free lunch. If you don't know that by now, you should! So, search for the hidden agenda, the small print and the embedded clauses just in case. Call me to hear when to make that change.
Article continues below advertisement
Aries
Looks like you'll be rushing around here, there and everywhere. If you're not careful you could slip or trip or simply stretch your physical resources further than you should. Look on the bright side. A breather gives you a chance to redefine your ideas. Call me to hear when to make a fresh start on that creative activity.
Taurus
Your mobile will be red-hot today, Taurus, and you'll be burning up your credit points at the rate of knots! Invitations, social engagements and get-togethers with friends will have you in two minds. Look to the positive! Home has plenty of good things in store right now. Call me to hear when a domestic project gets off to a good start.
Gemini
It's not like you to let misgivings get the better of you. You're always so bubbly and able to shrug off problems or complications. But with the planets at odds today, your subconscious could get the better of you. The point is, don't trust everything you see or hear. Call me to hear when to make that new approach.
Cancer
Is your curiosity getting the better of you, Cancer, and making you feel uncomfortable? It's one of those days when you're probably perfectly justified to question other people's motives and intentions. However, what ultimately transpires could lead to some interesting twists and turns. Call me to hear when to make that financial decision.
Article continues below advertisement
Virgo
Mars, now in your work zone, will stoke your ambitions and you'll work twice as hard to achieve your goals. But the morning holds more promise and success than does the afternoon so get important jobs done and out of the way early. Ease off this afternoon. Call me to hear when to act on a hunch.
Libra
Work-wise, you're determined to put on a real spurt and developments today mark the start of a period of rapid and decisive progress. No-one's promising you a rose garden – but that doesn't mean you haven't got the ability to create one for yourself. Call me to hear when to make that new contact.
Scorpio
A financial, bureaucratic, tax or insurance matter could hit a sticky patch and you dread the thought of having to go over the whole business again. But perhaps it's just the odd 'i' that needs a dot or a 't' or two that haven't been crossed. Try again this morning. Call me to hear when to go for that new job.
Sagittarius
Whether you're working on your house or working from home, the stars point to a busy, challenging morning ahead. Whatever you're involved in stop every now and again to first, get your bearings and secondly, to check that everyone else who matters is also on board. Call me to hear when to take a fresh direction.
Article continues below advertisement
Capricorn
This is a major transformational week for you when you need to confront your inner fears, discard old or restrictive ways of thinking that are holding back your personal and mental progress. Put misgivings aside, leave the past behind and begin the week on a fresh note. Call me to hear when to make that investment.
Aquarius
Property matters could hit a snag today which doesn't bode too well if you're redecorating or hoping to move. Not everyone (not even your closest nearest and dearest) will agree with you. It's important that you make your intentions crystal clear. Safeguard money and possessions. Call me to hear when to take a chance on love.
Pisces
Put your own health at the top of the agenda from now on. Long hours behind the wheel, going without sleep or eating all the wrong things isn't good for anyone's well-being. 'Mens sana in corpore sano', Pisces. Make that your motto now. Call me to hear when to turn over a new leaf.
To sign up for OK! Magazine's daily horoscopes on your phone, text the first three letters of your star sign (e.g., SAG) to 63422. Subscription is $2.99 per month billed until you unsubscribe plus message & data rates may apply. Send STOP to 63422 to unsubscribe. Text Help to 63422 for help. Premium charges will be added to your wireless phone bill or deducted from your prepaid account. Subscriber certifies they are the account holder or have account holder's permission. For more info, please visit http://www.okmagazine.com/horoscopes/
Participating carriers include Alltel, AT&T, Boost, Cellular One, Nextel, Sprint, T-Mobile, US Cellular, Verizon Wireless, and Virgin.