NEWS
Horoscopes: What's in Your Stars?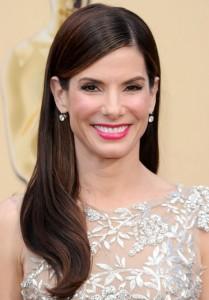 July 26
Today's celeb birthdays
1945: Helen Mirren (66)
1959: Kevin Spacey (52)
1964: Sandra Bullock (47)
1973: Kate Beckinsale (38)
Leo
Feeling successful, Leo? A powerful undercurrent of happiness and good fortune is about to sweep into your life. News, post or telephone calls lead to a decision that should please you. Financially, it's as well to discuss practicalities. Local developments reassure. Call me to hear when to make that change.
Article continues below advertisement
Aries
You should be feeling lighter of spirit and happier of heart knowing that life is becoming altogether sunnier. Partners are showing a greater commitment and Venus, casting loving rays, will help to rejuvenate relationships. At work, a burst of enthusiasm gets the job done. Call me to hear when to make a fresh start on that creative activity.
Taurus
Much has been in the melting pot and you've been working solidly to improve your circumstances. Today continues that same drive although you're beginning to see an easier time ahead. Now, you can turn your attention to money, sort out your bank account and put your finances in order. Call me to hear when a domestic project gets off to a good start.
Gemini
As a Gemini, you're young at heart and enjoy youthful pleasures. But it's tradition – the tried and trusted - that you're looking for right now. And it's working with mature people or other professionals that brings you the greatest satisfaction, and that gets the job done today. Call me to hear when to make that new approach.
Cancer
Although you may be feeling physically under par, mentally you're sharp today, Cancer, and getting sharper. It means that you can move projects on at a confident pace. There's promise of change in the air. Get ahead of the trends by making new plans now. Call me to hear when to make that financial decision.
Article continues below advertisement
Virgo
It's said that you Virgos tend to hide your light behind a bushel. Not so today! You're centrally positioned it seems and on view, either because you're giving a presentation or you're involved in high-level meetings. Whichever, the powers-that-be are taking notice of you now. Call me to hear when to act on a hunch.
Libra
Reports to write, legal or educational affairs to sort, travel to arrange? You're in an efficient frame of mind, eager to organize and progress your plans. If you're hoping to get a good deal, don't be afraid to bargain hard – especially if you're booking a holiday. Call me to hear when to make that new contact.
Scorpio
Health, money, assets – there's definitely a positive ring to all these affairs today. Seek out the professionals if you're looking for information. The stars bode especially well for investments – go for what you know has a solid cast-iron track record. Socially, life perks up. Call me to hear when to go for that new job.
Sagittarius
It's still early stages yet, but a positive phase is beginning which should help boost your status over the next few weeks. Pave the way by firming up arrangements and agreeing terms. Be ready with your pearls of wisdom as people seek out your expertise today. Call me to hear when to take a fresh direction.
Article continues below advertisement
Capricorn
With career ambitions benefiting from favorable planetary trends, it's hardly surprising that your confidence is high and your sights set on getting to the top. All those extra hours you've been putting into your work are about to pay off. Now, put your mind to travel ahead. Call me to hear when to make that investment.
Aquarius
Whether you're single or been attached for years, Venus is boosting your sense of wellbeing and bringing a touch of romance into your life. Travel plans? Confirm trips and outings now. Your sound judgment stands you in good stead when dealing with youngsters this evening. Call me to hear when to take a chance on love.
Pisces
Despite yesterday's initial apprehension, developments concerning home and property matters have an uplifting effect on your spirits. New domestic plans? Even if it means digging deep into the coffers, you know what you have in mind is a worthwhile investment. Don't wait: go ahead today. Call me to hear when to turn over a new leaf.
To sign up for OK! Magazine's daily horoscopes on your phone, text the first three letters of your star sign (e.g., SAG) to 63422. Subscription is $2.99 per month billed until you unsubscribe plus message & data rates may apply. Send STOP to 63422 to unsubscribe. Text Help to 63422 for help. Premium charges will be added to your wireless phone bill or deducted from your prepaid account. Subscriber certifies they are the account holder or have account holder's permission. For more info, please visit http://www.okmagazine.com/horoscopes/
Participating carriers include Alltel, AT&T, Boost, Cellular One, Nextel, Sprint, T-Mobile, US Cellular, Verizon Wireless, and Virgin.