NEWS
Horoscopes: What's in Your Stars?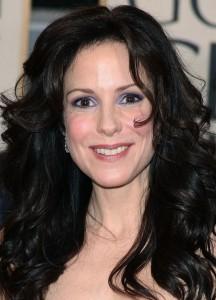 August 2
Today's celeb birthdays
1939: Wes Craven (72)
1964: Mary-Louise Parker (47)
1970: Kevin Smith (41)
1976: Sam Worthington (35)
Leo
Money? If you play your cards right, you should be able to recoup recent expenses and refloat your account. If you're involved in audits or other financial planning, it's worth taking another look at the accounts. Chances are you'll spot errors and now's a good time to correct mistakes. Call me to hear when to avoid a family dispute.
Article continues below advertisement
Aries
It's one of those days when things just go quiet. On the positive side, it means you won't be disturbed or constantly hassled. Make the best of it by using the time to go over work, carry out repairs and put mistakes right.
Call me to hear when to avoid money running through your fingers like water.
Taurus
A special project may come to a standstill. It's all very frustrating but it will give you time to take stock. Turn your attention to home, family and domestic matters as people return to the nest. And here's your chance to open your heart to romance! Call me to hear when to avoid a domestic argument.
Gemini
A general slow-down is on the cards today, Gemini. Trouble is, you're so charged up and raring to go that it's going to be difficult to back-pedal. People are coming home, so there's plenty for you to do for a happy gathering of the clans. Call me to hear when you must watch what you eat.
Cancer
You're discovering a new assertiveness - strength, power and influence – which is all to the good given your recent frustrations. But patience is a virtue and taking it one step at a time is key. Today you're retracing your steps and meeting up with people you haven't seen for a while. Call me to hear when to avoid throwing good money after bad.
Article continues below advertisement
Virgo
Twiddling your thumbs as you wait for the post to arrive, the phone to ring or people to turn up, can be so frustrating for a busy person like you, Virgo. Take advantage of this lull to catch up on outstanding jobs and bringing information up-to-date. Call me to hear when you're in danger of overtaxing your system.
Libra
You deserve a bit of a rest, Libra and, given the current cosmic slow-down, chances are no-one will notice you're taking time out. For you, it's the calm before the storm as pressure is starting to build at work. So take this break now while you can. Call me to hear how to avoid being the one who picks up the tab.
Scorpio
Give yourself a breather, Scorpio, and a chance to review your situation. Socially and professionally, it's good to talk. Today, catch up with people you haven't seen or spoken to for a while. But be aware that whatever arrangements you make are likely to be rescheduled later on. Call me to hear when you mustn't break the rules.
Sagittarius
You're a winner because you think ahead. The wheels of commerce slowing from today gives you a chance to take stock. You've got your eye on an idea that was successful in the past. Now, with a bit of work, you can reshape and revamp it and bring the project bang up-to-date. Call me to hear when you shouldn't make that trip.
Article continues below advertisement
Capricorn
It's in your nature to be in control – of yourself, of the action and, crucially, of other people, too. Today, you'll see a different side to your personality, though. Whether it involves travel, money or partnerships, it's only by tempering efforts with wisdom that you'll achieve your desired aims. Call me to hear when a friend lets you down.
Aquarius
You can't always live by your own rules, Aquarius. Even you must be prepared to conform and compromise when necessary - and especially so when both money and deeper emotions are involved. Now, it's time to carry out essential repairs and renovations around the home. Call me to hear when you're caught between a rock and a hard place.
Pisces
What a day for confusion and complications! With Mercury the planet of communications going out of phase, misunderstandings are inevitable. Minimize any hassle by ensuring you get your message across loud and clear. Agreements aren't worth the paper they're written on today. Call me to hear when to be extra cautious on the road.
To sign up for OK! Magazine's daily horoscopes on your phone, text the first three letters of your star sign (e.g., SAG) to 63422. Subscription is $2.99 per month billed until you unsubscribe plus message & data rates may apply. Send STOP to 63422 to unsubscribe. Text Help to 63422 for help. Premium charges will be added to your wireless phone bill or deducted from your prepaid account. Subscriber certifies they are the account holder or have account holder's permission. For more info, please visit http://www.okmagazine.com/horoscopes/
Participating carriers include Alltel, AT&T, Boost, Cellular One, Nextel, Sprint, T-Mobile, US Cellular, Verizon Wireless, and Virgin.