NEWS
Horoscopes: What's in Your Stars?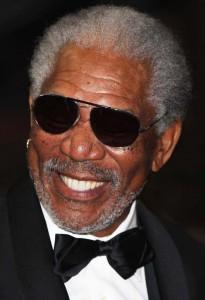 June 1
Today's celeb birthdays
1926: Andy Griffith (85)
1937: Morgan Freeman (74)
1973: Heidi Klum (38)
Gemini
There's an eclipse today, Gemini, and it's concentrating its energies on your sign. The Fates are singling you out and marking this as a fulcrum moment that could turn the tide in your affairs. You may not notice anything different just yet, but definite developments are taking place. Call me to hear when you must take extra security precautions.
Article continues below advertisement
Aries
Today's solar eclipse galvanizing everything to do with your communications, presages changes to your contacts and daily dealings with others. Expect new developments concerning neighborhood issues, travel and transport, or affecting the lives and affairs of your brothers and sisters. Call me to hear when a domestic purchase is a waste of money.
Taurus
There's an eclipse alert in your chart today, Taurus, and it's pointing to money. It's alerting you to forthcoming changes affecting your earnings and income. It's also an indication that with more effort or better management, you could make a huge difference to the economic stability of your future. Call me to hear when a certain someone is unreachable.
Cancer
Today's solar eclipse confirms that you're going through an important transition. It's encouraging you to take a fresh look at the progress you're making and, if necessary, to come up with a list of improvements. The quiet work you're doing now is the seed-corn you're investing in your future. Call me to hear when your plans just don't gel.
Leo
Your ambitions, your dreams and your hopes are undergoing transition. Perhaps you're rethinking where you're going in life and what you want to do. Friends and colleagues are in flux – some faces will disappear and new ones will enter your circle. It's today's eclipse that's heralding change. Call me to hear when a work plan fails.
Article continues below advertisement
Virgo
There are interesting changes taking place at your work. Perhaps you'll hear today of plans concerning a reorganization, a change of personnel or the chance of a new job. It's today's eclipse that's focusing on your career, standing and status that is highlighting the new developments ahead. Call me to hear when a friend lets you down.
Libra
Are you longing for a new challenge, a different job, perhaps? Chances are you're being drawn to the travel industry, education or the law. Or perhaps you're dreaming of faraway places, exotic locations and sunnier climes? It's today's powerful eclipse at work, that's showing that changes are on the cards. Call me to hear when you can duck out of a duty.
Scorpio
Solar eclipses are auguries of change. The one taking place today triggers your hopes, ambitions and long-term goals where your joint finances and business affairs are concerned. Here now is your chance to reassess your assets. Don't ignore this opportunity to secure your future wellbeing. Call me to hear when travel plans come unstuck.
Sagittarius
When there's an eclipse, as there is today, you can bet your bottom dollar there are going to be changes. Today's powerful focus is on the relationship sector of your chart and links together your dealings with others socially, personally and professionally. Catch up now with old friends. Call me to hear when best to broach a difficult subject.
Article continues below advertisement
Capricorn
Today's eclipse, focusing on the health zone of your chart, shows that by putting fitness and wellbeing at the top of your agenda you can radically improve the quality of your wellbeing. Your working pattern and daily routine, too, are in for change over the next few weeks. Call me to hear when love disappoints.
Aquarius
You're about to enter a fertile and creative period that promises to bring expansion in many ways into your life. It's today's solar eclipse that's heralding new developments – the end of one situation and the beginning of something new. Money, children and faraway places come into the mix. Call me to hear when you need to take it easy.
Pisces
Today's eclipse is putting the spotlight firmly on domestic affairs. Eclipses herald fresh developments – the seeding of new situations and unfolding of events. So, it looks as if today marks a fresh start with changes of routine, family dynamics or perhaps even a new address. Call me to hear when you will need to cool the atmosphere.
To sign up for OK! Magazine's daily horoscopes on your phone, text the first three letters of your star sign (e.g., SAG) to 63422. Subscription is $2.99 per month billed until you unsubscribe plus message & data rates may apply. Send STOP to 63422 to unsubscribe. Text Help to 63422 for help. Premium charges will be added to your wireless phone bill or deducted from your prepaid account. Subscriber certifies they are the account holder or have account holder's permission. For more info, please visit http://www.okmagazine.com/horoscopes/
Participating carriers include Alltel, AT&T, Boost, Cellular One, Nextel, Sprint, T-Mobile, US Cellular, Verizon Wireless, and Virgin.