NEWS
Horoscopes: What's in Your Stars?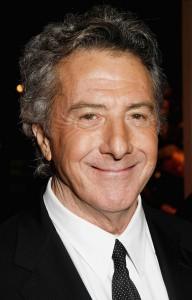 August 8
Today's celeb birthdays
1937: Dustin Hoffman (74)
1976: J.C. Chasez (35)
1981: Roger Federer (30)
Leo
The weekend break has done you a power of good, Leo. But you need to stay sharp today as you seem to be surrounded by uncertainty, misinformation and delays. Money dealings, contracts and agreements need to be scrutinized extra carefully this afternoon. Call me to hear when to avoid a row with your partner.
Article continues below advertisement
Aries
Although you're finding agreement in the main, there is one matter where you feel you're not being given quite as much latitude as you would have liked. Be philosophical, some you win, some you lose - and some you can work around to your own advantage. Call me to hear when to prevent a get-together going haywire.
Taurus
One step at a time, Taurus – you know that's how you work best. But it may be a question of taking that step backwards to repeat, return or to pick up from where you left off. Home, money and hard work are all favorably linked. Call me to hear when to avoid a blow-out with the authorities.
Gemini
The day is pleasantly bustling with lots of talks and plans being made. But with events changing by the minute, it's worth keeping arrangements flexible. Letters and phone calls bring unexpected news. Be prepared to make the first move if that helps to progress matters. Call me to hear when to avoid a confrontation on the road.
Cancer
Dynamic planet Mars is now moving through your sign. This cosmic energy tops up your batteries and increases your confidence and drive – just right to start off your Monday morning. Check your accounts this afternoon – you may discover banking errors or an unpaid bill. Call me to hear when to avoid making a big financial mistake.
Article continues below advertisement
Virgo
Are you being over-optimistic, Virgo? With work and well-being flagging up today, you need to consider whether you're taking on more than you can comfortably handle. A quiet chat behind the scenes gives you confidence. Home and family bring happy thoughts. Call me to hear when to prevent others taking advantage of you.
Libra
It's reassuring to know that you have staunch friends and colleagues and that you can depend on them, especially today when you have so much to get through and achieve. A question mark hangs in the air. But it gets answered by the end of the day. Call me to hear when to avoid your temper exploding.
Scorpio
You're an independent person but, as always, it's who you know that matters and it's people in positions of power and influence who will be opening doors to your success. But do you like the terms? That's what you need to consider this afternoon. Call me to hear when to avoid your home becoming a battlefield.
Sagittarius
A brilliant solution to an old problem? Double check that it's doable before you commit. You may ask what on earth the planets are up to this afternoon with so much confusion about. Be prepared to go over old ground, to travel or carry out repairs. Call me to hear when to avoid an argument.
Article continues below advertisement
Capricorn
If, despite all the hard work you've been putting into your job you've felt that your ambitions have been thwarted, you'll discover today that your efforts have not been in vain. Something you hear is a huge morale booster. Where money's concerned, detail counts. Call me to hear when finances cause a ruckus.
Aquarius
Money matters may be confusing today. If you're considering investing, think twice before tying up your money in what could be a dubious investment. Friends may come and friends may go, but in matters of the heart, it's important to stay focused on the one you love. Call me to hear when to curb over-assertiveness.
Pisces
People are especially helpful today, which puts a pleasant slant on a workaday Monday. But with Mercury out of phase, there's either a job to redo, or a return of a previous health condition. Go at your own pace and you'll get there in the end. Call me to hear when a mistake needs to be put right.
To sign up for OK! Magazine's daily horoscopes on your phone, text the first three letters of your star sign (e.g., SAG) to 63422. Subscription is $2.99 per month billed until you unsubscribe plus message & data rates may apply. Send STOP to 63422 to unsubscribe. Text Help to 63422 for help. Premium charges will be added to your wireless phone bill or deducted from your prepaid account. Subscriber certifies they are the account holder or have account holder's permission. For more info, please visit http://www.okmagazine.com/horoscopes/
Participating carriers include Alltel, AT&T, Boost, Cellular One, Nextel, Sprint, T-Mobile, US Cellular, Verizon Wireless, and Virgin.