NEWS
Horoscopes: What's in Your Stars?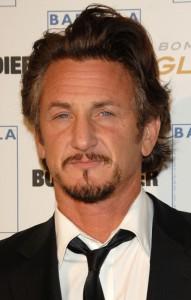 August 17
Today's celeb birthdays
1943: Robert De Niro (68)
1960: Sean Penn (51)
1969: Donnie Wahlberg (42)
Leo
Burying your head in the sand isn't always such a bad idea you know, Leo. There may be disappointments today, events don't happen as you'd hoped and you end up having to do work you resent. Health should go at the top of your list, and being philosophical helps. Call me to hear when to watch out for a financial glitch.
Article continues below advertisement
Aries
Perhaps after a couple of easy days it comes as a shock to step back into the fray. Work demands are heavy and authority figures less than helpful. If possible, avoid official business late morning. Equally, take a conciliatory stand this evening to side-step a quarrel at home. Call me to hear when your misgivings are unfounded.
Taurus
Stress, tension, anxiety? Looks like your imagination could be playing tricks, or perhaps you're making a mountain out of a molehill today, Taurus. If anyone knows how to keep their feet on the ground it's you! Stay sharp if you're traveling. Call me to hear when a social plan fizzles to nothing.
Gemini
Chances are someone is pulling your strings. Or else twisting your arm up your back! So although you're one of the most amenable people in the Zodiac, perhaps this is one of those times when you need to put your foot down – especially where money and your self-esteem are concerned. Call me to hear when to be on the lookout for mistakes at work.
Cancer
Expect the unexpected today, Cancer. Is it you or is it other people who are creating difficulties in your life these days? Perhaps this is a question you need to address if you find yourself in a stand-off situation either with a partner or with a boss at work. Call me to hear when you must double-check travel times.
Article continues below advertisement
Virgo
Money, mysteries, memories? If things are getting on your nerves today perhaps it's because you're just plain tired. This is the time of year when you need to wind down and ease off. So if certain issues – or certain people - are likely to get your goat, save your sanity and back off! Call me to hear when you shouldn't sign that contract.
Libra
Wouldn't it be good if other people were as fair and balanced as you? Trouble is, as you discover this morning, not everyone is! Partners, customers, colleagues and clients all seem to have a bee in their bonnet. It's one of those days when you have to take the rough with the smooth. Call me to hear when you must double-check the details.
Scorpio
It's a challenging day, Scorpio, and it looks like you could be chasing your tail from first thing this morning. Chances are you're required to make a fast response or a quick reaction so be ready to act. But a light touch rather than a heavy hand will work to your advantage. Call me to hear when you can't afford to trust your luck.
Sagittarius
You're so used to Lady Luck being on your side, Sagittarius, that it's difficult to accept the rare occasion when she turns her back on you. Money, children, possessions? There may be challenges to face so keep your cool to avoid a jarring of nerves today. Call me to hear when a domestic arrangement falls apart.
Article continues below advertisement
Capricorn
Home, partner, family? It's not the easiest morning of your week. You may think you know what's best but locking your horns with would-be opponents isn't going to ease matters. Far better if you take a softer stand and see things from their point of view. Call me to hear when you can't trust what you're told.
Aquarius
Much as you're famed for the unpredictable, Aquarius, jarring news or unexpected developments get you off on the wrong note first thing this morning. Perhaps a dream or a premonition has disturbed you. Or it could be that transport presents difficulties. Stay calm. Call me to hear when a purchase won't be worth the money.
Pisces
Sometimes, Pisces, you can be a bit of a push-over. Could it be that a child, friend, colleague or lover is pulling your strings or pushing your buttons? Much as you would like to, this isn't a time to go back inside your shell. It's a time to stand up with confidence. Call me to hear when a promise comes unstuck.
To sign up for OK! Magazine's daily horoscopes on your phone, text the first three letters of your star sign (e.g., SAG) to 63422. Subscription is $2.99 per month billed until you unsubscribe plus message & data rates may apply. Send STOP to 63422 to unsubscribe. Text Help to 63422 for help. Premium charges will be added to your wireless phone bill or deducted from your prepaid account. Subscriber certifies they are the account holder or have account holder's permission. For more info, please visit http://www.okmagazine.com/horoscopes/
Participating carriers include Alltel, AT&T, Boost, Cellular One, Nextel, Sprint, T-Mobile, US Cellular, Verizon Wireless, and Virgin.