NEWS
Horoscopes: What's in Your Stars?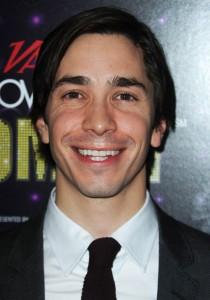 June 2
Today's celeb birthdays
1972: Wentworth Miller (39)
1972: Wayne Brady (39)
1978: Dominic Cooper (33)
1978: Justin Long (33)
Gemini
You have been under the heel for a long time and it's restricted your outlook. But today's change of attitude is having the right effect. If you've been feeling jaded, run down or lacking in enthusiasm, just watch how lively Mercury puts the fizz back into your champagne! Call me to hear when you must take extra security precautions.
Article continues below advertisement
Aries
Just as well you have so much energy because you're in great demand. As an Aries you can't sit still for too long. So you'll be in your element today flying around all over the place arranging this and that, and talking to all the world and his wife. Call me to hear when a domestic purchase is a waste of money.
Taurus
You appear to have the Midas touch right now, Taurus. Either that or your ideas are lined with gold. It's money – earnings and income – that are now coming under promising vibes. And when it comes to buying and selling, you're as sharp as a new pin. Call me to hear when a certain someone is unreachable.
Cancer
Intelligent Mercury is activating your intuitive faculties and stimulating your imagination. It's the kind of day that brings fresh insights and sheds new light on old problems so that projects work out better than you ever expected. Relax this evening and get an early night. Call me to hear when your plans just don't gel.
Leo
If it's been all work and no play recently, today's events are set to change the picture. Let your hair down, relax, meet people. The Fates want to hook you up with some interesting company. And if you're single, who knows where that could lead to from here… Call me to hear when a work plan fails.
Article continues below advertisement
Virgo
You've been going through a tremendous horizon-expanding phase that hopefully has opened up new avenues. Now you're ready to turn your attention fully on your job. Improving your position, getting your ideas across and showing the world what you can do should now be your main aim. Call me to hear when a friend lets you down.
Libra
Mercury is enlivening your higher mind. Perhaps you're planning a new adventure, a far-flung holiday maybe, enrolling for a course of academic study or even working abroad. Not only do these activities come under very positive auspices right now, they could also link you to romance! Call me to hear when you can duck out of a duty.
Scorpio
Have you noticed how supportive people are towards you these days? Take today for example. If you need a friendly hand or a bit of advice all you need to do is ask and someone will come running. Physically and financially, you're intent on making sweeping changes now. Call me to hear when travel plans come unstuck.
Sagittarius
Both your home and love life come under favorable trends today and both will benefit from positive cosmic conditions. Playful Mercury moves into the sector of your chart that rules partnerships and from here links you with people of like mind. Finding that entente cordial has never been easier. Call me to hear when best to broach a difficult subject.
Article continues below advertisement
Capricorn
You may be working but you're making better progress today than you have in a while. Perhaps it's the quality of your work, perhaps it's a mood change, or perhaps you've made a breakthrough. Whatever, you'll feel able to relax and indulge in some well-deserved play time today. Call me to hear when love disappoints.
Aquarius
The stars are pointing to an interesting day when dealings with others are light-hearted, enjoyable and fun. You're in a cheerful and creative frame of mind and that makes all the difference! It's a positive mood that smooths the next few weeks ahead. Call me to hear when you need to take it easy.
Pisces
You're unlikely to spend the day on your own, Pisces. If you're at home, you could be expecting a stream of visitors. This evening will find you busy with preparations getting ready for the happy arrivals. Whatever you do, happy reminiscences await. Call me to hear when you will need to cool the atmosphere.
To sign up for OK! Magazine's daily horoscopes on your phone, text the first three letters of your star sign (e.g., SAG) to 63422. Subscription is $2.99 per month billed until you unsubscribe plus message & data rates may apply. Send STOP to 63422 to unsubscribe. Text Help to 63422 for help. Premium charges will be added to your wireless phone bill or deducted from your prepaid account. Subscriber certifies they are the account holder or have account holder's permission. For more info, please visit http://www.okmagazine.com/horoscopes/
Participating carriers include Alltel, AT&T, Boost, Cellular One, Nextel, Sprint, T-Mobile, US Cellular, Verizon Wireless, and Virgin.