NEWS
Horoscopes: What's in Your Stars?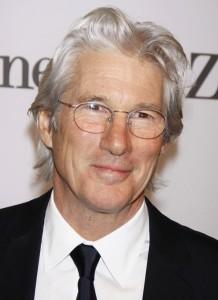 August 31
Today's celeb birthdays
1949: Richard Gere (62)
1972: Chris Tucker (39)
1975: Sara Ramirez (36)
Virgo
Chances are you haven't got enough change for the meter, or the cash machine isn't working, or you've left your credit cards at home. For whatever reason, it looks like you'll be tightening your purse strings and your belt today. Happily, the problem gets resolved tonight. Call me to hear when you must keep your wits about you.
Article continues below advertisement
Aries
You must agree, Aries, that life would be boring if it didn't have its peaks and troughs. Money and your spending power has improved of late but it looks like you may now have to tighten those purse strings again. Partners may be uncooperative at first. But sense prevails. Call me to hear when to watch out for serious errors at work.
Taurus
Being a Taurean means you like to keep everything on a nice even keel. But you've noticed recently how your spirits, your hopes and your aspirations have risen well above your usual norm. Try not to lose that buoyant mood today as you hit a temporary midweek slump. Call me to hear when love keeps you guessing.
Gemini
You're a chatty, open book as a rule, Gemini. But it will pay today to keep your counsel. Home life is still pleasing although youngsters may need cheering up. Don't be surprised if you're all out of imagination. Pour your energy into a practical project instead. Call me to hear when you can safely wriggle out of a commitment.
Cancer
Hold on to your big dreams and high ideals, Cancer, but step back today and take a look at what is practically achievable. Chances are that when it comes to a domestic situation, you may have more to lose than gain. Tomorrow's outcome is better. Call me to hear when communications go awry.
Article continues below advertisement
Leo
You may be tired, out of inspiration or just unable to make the contacts you need. The upshot is that you probably won't get quite as much done today as you would like. Relax and try not to force the pace. Late evening brings your sparkle back. Call me to hear when a purchase is a waste of money.
Libra
You can't take anything or anyone for granted today, Libra. And given today's lumpen stars, you may feel you're all fingers and thumbs. Trouble is, people aren't all that amenable either at the moment. It's only temporary so don't let anyone bring down your self-esteem. Call me to hear when you can't trust gossip.
Scorpio
Although you do need time to think things through, try not to go over and over the same old ground. If partners seem to have lost their sparkle or appear to be cooling off, it's probably because they have other issues in mind. Best let sleeping dogs lie, for now. Call me to hear when a colleague lets you down.
Sagittarius
Your reputation may be riding high – and deservedly so, Sagittarius. But underlying that is commitment and hard work. It's now a case of rolling up your sleeves, knuckling down and getting stuck in. Teamwork? Let someone else steer the ship today for a change. Call me to hear when people in authority are unhelpful.
Article continues below advertisement
Capricorn
You'll have to work a little harder for your luck between now and end year, Capricorn. It isn't that Lady Luck has deserted you, rather that you'll value your good fortune all the more going that extra mile. Plough through the pressure at work and relax tonight. Call me to hear when to double check travel arrangements.
Aquarius
Joint assets aren't doing too badly now finances are picking up steam again. But what's bugging you today, Aquarius, concerns travel, legal matters, educational or long-distance affairs. You may feel it's time to batten down the hatches at home. Life's all the better for that. Call me to hear when you shouldn't make that investment.
Pisces
Don't even try to sort out finances today, Pisces. You'll only go stir-crazy if you do because every which way you turn, you'll hit a brick wall. Leave it for another day. Travel? Check whether you need to have your car serviced. Details matter - take the extra trouble today. Call me to hear when an agreement is broken.
To sign up for OK! Magazine's daily horoscopes on your phone, text the first three letters of your star sign (e.g., SAG) to 63422. Subscription is $2.99 per month billed until you unsubscribe plus message & data rates may apply. Send STOP to 63422 to unsubscribe. Text Help to 63422 for help. Premium charges will be added to your wireless phone bill or deducted from your prepaid account. Subscriber certifies they are the account holder or have account holder's permission. For more info, please visit http://www.okmagazine.com/horoscopes/
Participating carriers include Alltel, AT&T, Boost, Cellular One, Nextel, Sprint, T-Mobile, US Cellular, Verizon Wireless, and Virgin.