NEWS
Horoscopes: What's in Your Stars?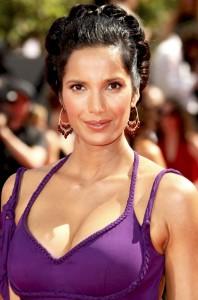 September 1
Today's celeb birthdays
1939: Lily Tomlin (72)
1957: Gloria Estefan (54)
1970: Padma Lakshmi (41)
2002: Romeo Beckham (9)
Virgo
Shopping? Follow your nose today, Virgo, and you'll find the bargains you're after – especially if you're buying footwear. And since feet are very much highlighted by the stars, a pedicure or a visit to the chiropodist would suit. At work, trust yourself - your instincts are spot-on. Call me to hear when you must keep your wits about you.
Article continues below advertisement
Aries
Relationships, both intimate and business, receive a powerful boost making this an ideal day to tackle issues and reach agreement. Social affairs, too, are highlighted keeping you busy with arrangements or involvement with the team. Keep a closer eye on finances, though, and stick to your budget. Call me to hear when to watch out for serious errors at work.
Taurus
Organization is key, not just for today, but for the rest of the year! If you can remember that, Taurus, you'll come up trumps. The stars suggest you're dreaming of a more prestigious role so get your act together quick. Catch the boss and put your ideas across today. Call me to hear when love keeps you guessing.
Gemini
Travel, literary and legal affairs come under favorable trends. Educational matters? If you or family members have applied for a place at university, or you'd like to join an evening class, you may hear some good news today. A film, concert or special production is inspirational tonight. Call me to hear when you can safely wriggle out of a commitment.
Cancer
Financially, you're turning a corner. Attend to joint concerns and money matters, but don't make any rash decisions just yet. Domestic affairs? You have plans in mind concerning your home and you won't be sitting around twiddling your thumbs for long. Follow your instincts. Call me to hear when communications go awry.
Article continues below advertisement
Leo
There are delicate negotiations in hand concerning either a neighborhood matter or a sibling. Your plan may be tenuous for now, but if you keep working on it, you should get results by late afternoon. Love? The embers are glowing and a tender romance grows. Call me to hear when a purchase is a waste of money.
Libra
Though you can't splash your cash, it doesn't mean you can't have fun. Nor that today needs to be a slog. In fact, your stars show that romance is high on your agenda. Single? An amorous encounter could lead to an ideal meeting of hearts and mind. Call me to hear when you can't trust gossip.
Scorpio
This is a good day to take stock. Make it a duvet day, or find time to sit quietly and work through your plans and ideas, especially where your home and family are concerned. Memories are flooding your mind and you're in a mood to reminisce. A little TLC is appreciated. Call me to hear when a colleague lets you down.
Sagittarius
There's much to talk about today, meetings to arrange and writing to do. You're in high demand these days, but what that requires is extra effort on your part. Creativity is a must but you will need to keep a clear head and to focus in order to get the work done. Call me to hear when people in authority are unhelpful.
Article continues below advertisement
Capricorn
It's all too easy to get distracted today, especially if you're shopping or dealing with finances. A sensible budget plan should be top of your list! At work, too, concentration is a must. But the boss is in listening mode, so your ideas should go down well. Expect compliments back. Call me to hear when to double check travel arrangements.
Aquarius
Matters at a distance take up a lot of time today. Deal with health matters, legal affairs and educational concerns - make those links and connections now. Home is a little more cramped than usual but there's harmony around. Extend your presence online. Call me to hear when you shouldn't make that investment.
Pisces
Your imagination is working like a well-oiled machine today. So if you dream up a story, a plot line, an image, a new invention, or even the lottery numbers, your money problems could become a thing of the past! But it's action you need. So today, follow through. Call me to hear when an agreement is broken.
To sign up for OK! Magazine's daily horoscopes on your phone, text the first three letters of your star sign (e.g., SAG) to 63422. Subscription is $2.99 per month billed until you unsubscribe plus message & data rates may apply. Send STOP to 63422 to unsubscribe. Text Help to 63422 for help. Premium charges will be added to your wireless phone bill or deducted from your prepaid account. Subscriber certifies they are the account holder or have account holder's permission. For more info, please visit http://www.okmagazine.com/horoscopes/
Participating carriers include Alltel, AT&T, Boost, Cellular One, Nextel, Sprint, T-Mobile, US Cellular, Verizon Wireless, and Virgin.