NEWS
Horoscopes: What's in Your Stars?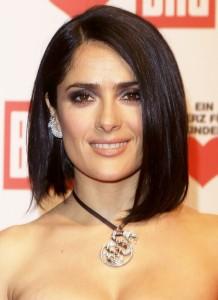 September 2
Today's celeb birthdays
1964: Keanu Reeves (47)
1966: Salma Hayek (45)
1973: Kat Williams (38)
Virgo
So much confusion, so many mixed emotions. Mercury, planet of the mind, out of phase for most of this month has sent you into a tailspin. You've looped the loop and are now coming out of a barrel roll. The clouds clear and you can fly straight from here. Call me to hear when to take charge.
Article continues below advertisement
In some respects you may have thought this month has been a bit a wash-out. In terms of luck, you've had better. But perhaps now your fortunes are about to turn and your prospect set to improve. Children, friends, loved ones are making a return appearance, too. Call me to hear when to make a fresh start on that project.
Taurus
A domestic project that had to be put on a back-burner at the beginning of the month, now comes to the front again. At home, you may be preparing for the gathering of the clans over the weekend. Expecting good news? It's on it way tonight. Call me to hear when the fun begins!
Gemini
There's been so much left hanging, waiting to be sorted and you've probably been wondering when things will start coming together again. With Mercury your ruler moving forward once more, today's the day when you can at last shift into a higher gear. Hurrah for the weekend! Call me to hear when to spearhead the action.
Cancer
By all accounts financially, August has been a somewhat slower than usual month. However, your ambitions haven't dimmed and, if you play your cards right, you could be reaping your reward for all your hard efforts very soon. A new incentive drive is on the cards. Call me to hear when to put that idea across.
Article continues below advertisement
Leo
After a rather languid few weeks, you'll be pleased to know that from tonight onwards the wheels will start to wind themselves back into forward motion again. Meanwhile take it slowly today and give yourself space for your ideas to gel. Plan a 'weekend with a difference' ahead. Call me to hear when to make that financial decision.
Libra
Events have rocked your social world throughout this month. Where did people go, why have your emails gone unanswered, what's happened to your friends, colleagues and loved ones? Today marks the start of reunions and picking up the pieces from where you left off in July. Call me to hear when the penny drops.
Scorpio
It's not easy to make progress when Mercury, planet of commerce and communications, puts a spanner in the works – as has happened through most of this month. But today tips the balance and with a new cosmic thrust, Mercury picks up the beat. And so do you. Call me to hear when to take the lead with the group.
Sagittarius
Been waiting around twiddling your thumbs, Sagittarius? The last three weeks have brought you hitches, hassles and delays. But with communication planet Mercury now moving direct again, the tide will turn. It may be the end of the week, but it's the start of a new plan. Call me to hear when to take the helm at work.
Article continues below advertisement
Capricorn
You may have spent quite some time this month reassessing joint projects, finances and assets. Now that you have your affairs in order at last, you can move on to new projects with confidence. Partnerships take a surprising – and exhilarating – new turn. Call me to hear when to make that move.
Aquarius
Love, partnerships, meetings, romance? After a rather convoluted few weeks of stops and starts, lights turn green again! But it's also green for go when it comes to agreements that have stalled or contracts waiting to be signed. Bright ideas come out of the blue tonight. Call me to hear when to strike that deal.
Pisces
Has your health been sluggish, your work taken a dive, your routine shot to pieces? It's time to pick yourself up and get back into gear. Speedy Mercury reconnects tonight and lights the touch paper. An unexpected invitation makes you feel super good. Call me to hear when love shines.
To sign up for OK! Magazine's daily horoscopes on your phone, text the first three letters of your star sign (e.g., SAG) to 63422. Subscription is $2.99 per month billed until you unsubscribe plus message & data rates may apply. Send STOP to 63422 to unsubscribe. Text Help to 63422 for help. Premium charges will be added to your wireless phone bill or deducted from your prepaid account. Subscriber certifies they are the account holder or have account holder's permission. For more info, please visit http://www.okmagazine.com/horoscopes/
Participating carriers include Alltel, AT&T, Boost, Cellular One, Nextel, Sprint, T-Mobile, US Cellular, Verizon Wireless, and Virgin.